This thick and creamy shake is perfect for summer. Super tasty and always cools you down!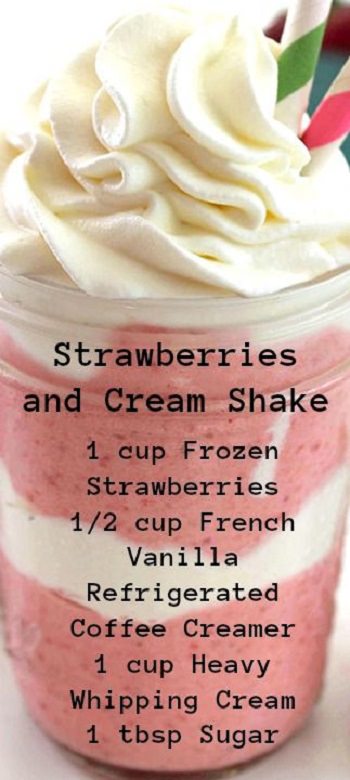 Strawberries are great for making shakes. This Strawberries and Cream shake is so super simple to make. You can make the shake with fresh or frozen strawberries. We used some vanilla coffee cream. You can buy brand name or just the generic stuff to keep costs down. Top it off with some whipped cream. Super simple.
If you use fresh berries rather than frozen, the smoothie will not be cold unless you add ice, which will water it down. Use frozen berries if possible, or toss fresh berries into the freezer for at least an hour before making this for better results.
Ingredients
1 cup Frozen Strawberries
1/2 cup French Vanilla Refrigerated Coffee Creamer
1 cup Heavy Whipping Cream
1 tbsp Sugar