These super Soft Peanut Butter White Chip Cookies are crazy thick, the inside will melt in your mouth and the white chocolate adds a perfect addition of sweet and creamy.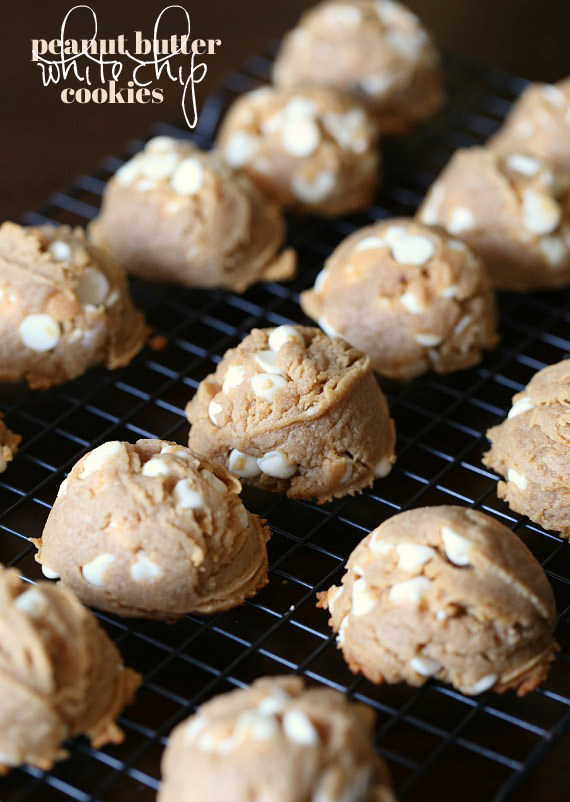 The batter is super easy to make and also tastes delicious even unbaked. To get your cookies looking like ours, use a large cookie scoop. Or if you want less thick cookies, press them down before baking.
And bake them for around 9 minutes. They will set up on the bottoms, but the insides will stay soft and delicious. You will really loved these.
Makes: 24 large cookies
Ingredients
1 cup light brown sugar
½ cup butter, melted and cooled slightly
1 egg
2 Tbsp milk
1 Tbsp vanilla
¾ cup creamy peanut butter
½ tsp salt
½ tsp baking soda
2 cups flour
1½ cups white chocolate chips