Our Slow Cooker Honey Garlic Chicken Recipe made in the crockpot with whole chicken thighs is simple, delicious, and only five ingredients!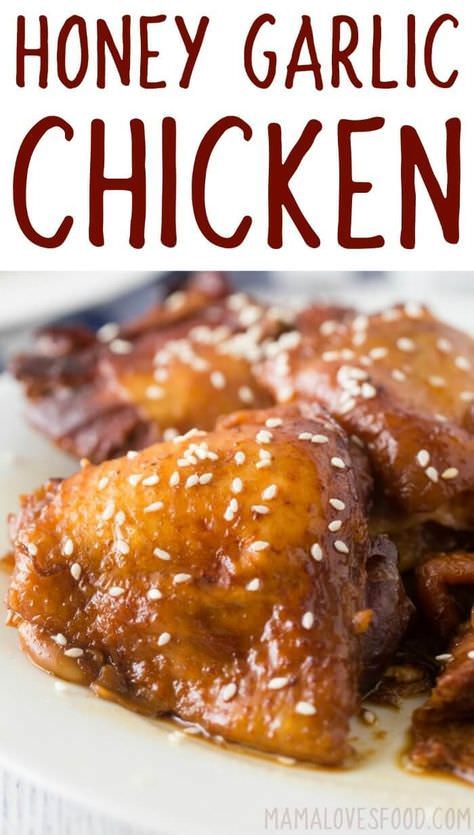 Of all the slow cooker honey garlic chicken recipes out there, this one's the best. Just ask my kids who can't get enough!
These Easy Honey Garlic Chicken Thighs are going to wow your family. Rich with slow-cooked savory garlic, sweet honey, and a touch salty.
This Slow Cooker Honey Garlic Chicken recipe definitely fits in that category. And the smell it will fill your house with is kind of incredible.
Serves: 4
Prep Time: 5 minutes
Cook Time: 4 hours
Total Time: 4 hours 5 minutes
Ingredients
6 chicken thighs with bone and skin
1 tablespoon seasoned salt
1 heaping cup whole peeled garlic cloves about 60 cloves
1/3 cup honey
1/4 cup soy sauce
optional: toasted sesame seeds