This Pumpkin Peanut Butter Dip is quick and easy to make, perfect for an after-school snack with some sliced apples.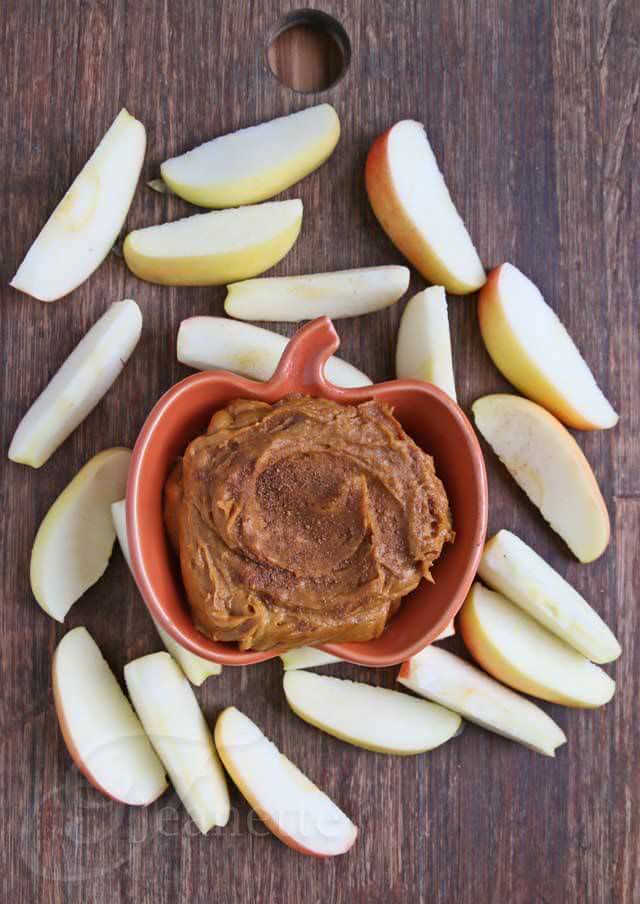 The best part about this easy snack recipe is that it actually has a vegetable incorporated into the dip, and is served with fresh apple slices, so your child is getting a fruit and vegetable at the same time.
Pumpkin pie spices give this dip warm Fall flavors, perfect for this time of year when the leaves are turning color and thoughts of the holidays are around the corner.
This dip makes a great alternative to peanut butter on a piece of whole grain toast for breakfast.
Serves: 4
Prep Time: 10 min
Total Time: 10 min
Ingredients
¾ cup organic pumpkin puree
¾ cup organic peanut butter
2 teaspoons raw honey
½ teaspoon vanilla extract
½ teaspoon pumpkin pie spice mix
3-4 organic apples, sliced
Visit Jeanette's healthy Living.com to read the full post.