These Peanut Butter Cookie Sandwiches are so simple, yet so delicious. Be warned, you wont be able to stop eating these once you eat one.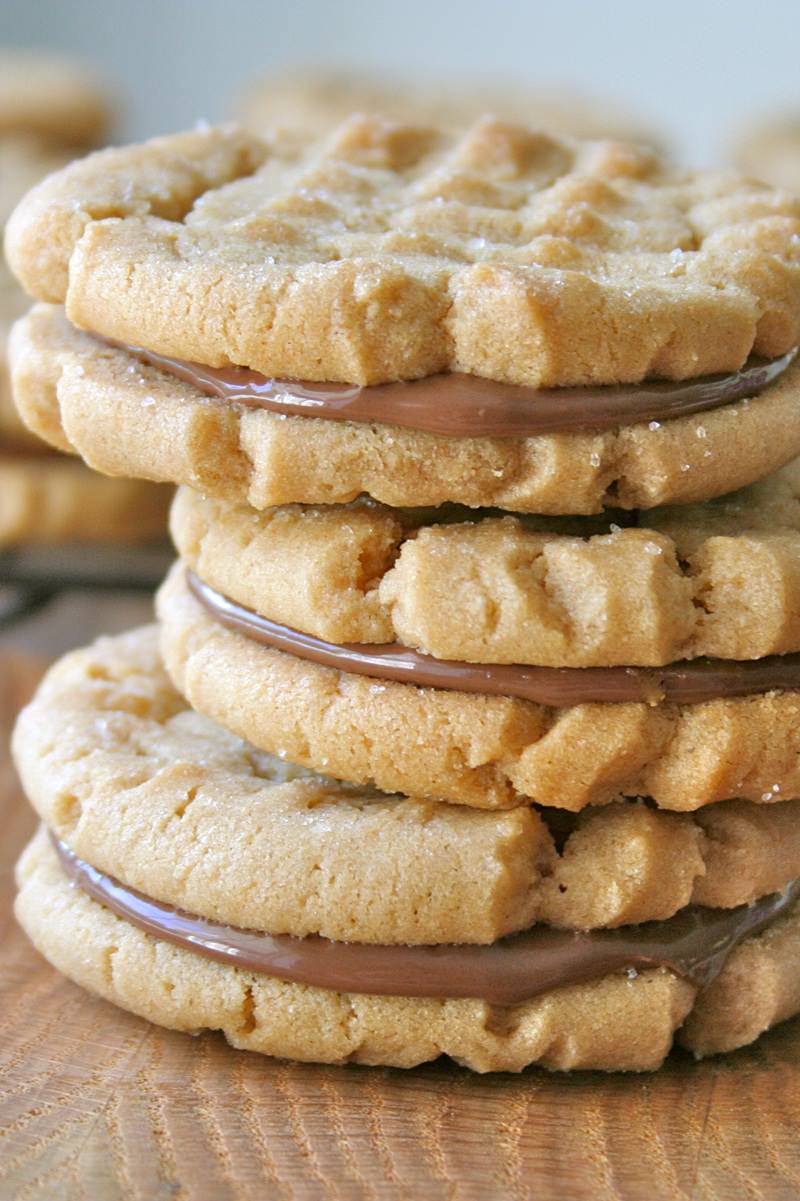 These cookies are so brilliant that once you grab one sandwich, but you get to eat two cookies at a time. They are so simple, yet so dangerously delicious. Of course, they didn't last very long since everyone in the family is obsessed with the combination of chocolate and peanut butter. What could be more enjoyable than biting into one peanut butter cookie followed by that irresistible chocolate hazelnut spread and then another peanut butter cookie? Yummy yum yum.
It's as easy as that. Now the question is…Can you eat just one?
Prep time: 1 hour 15 mins
Cook time: 10 mins
Total time: 1 hour 25 mins
Serves: 15
Ingredients
½ cup granulated sugar plus more for flattening
½ cup brown sugar
½ cup creamy peanut butter
½ cup (1 stick) butter, softened
1 egg
1-1/4 cups Gold Medal® all-purpose flour
¾ teaspoon baking soda
½ teaspoon baking powder
¼ teaspoon salt
1 cup melted chocolate, chocolate-hazelnut spread, peanut butter, or jelly (for filling)