You'll love cake filled with peanut butter. It is so simple to make because it starts with a boxed cake mix.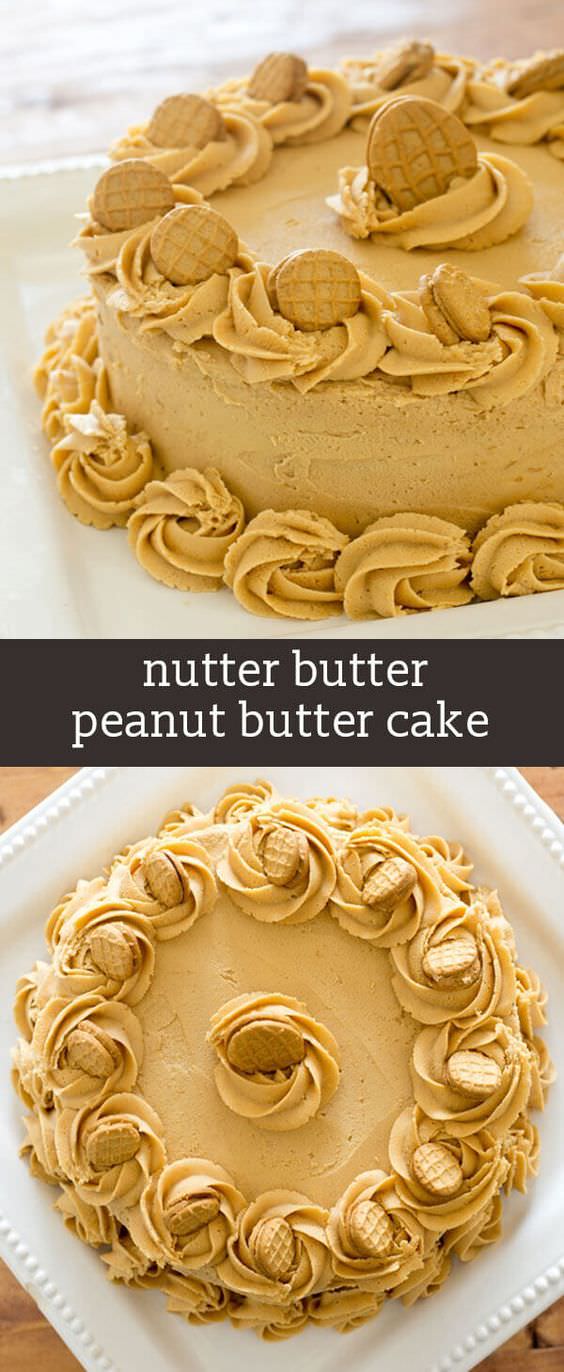 Wondering how to make frosting swirls on a cake? Don't let them scare you off. They're super easy.
If you like Nutter Butters, you'll have to try this cake soon. Nutter Butter Peanut Butter Cake will satisfy even the biggest peanut butter craving.
Servings: 15
Prep Time: 40 mins
Cook Time: 30 mins
Total Time: 1 hrs 10 mins
Ingredients
Layer Cake:
1 box yellow cake mix
1 1/4 cups water
1/2 cup creamy peanut butter
1/3 cup vegetable oil
3 large eggs
Peanut Butter Frosting:
1 cup butter softened
2 cup creamy peanut butter
6 tablespoons milk
4 cups powdered sugar
1 package Nutter Butters