If you like mint you'll love this cake! With layers of decadent chocolate cake topped with a silky mint chip buttercream, this cake is a pure bliss!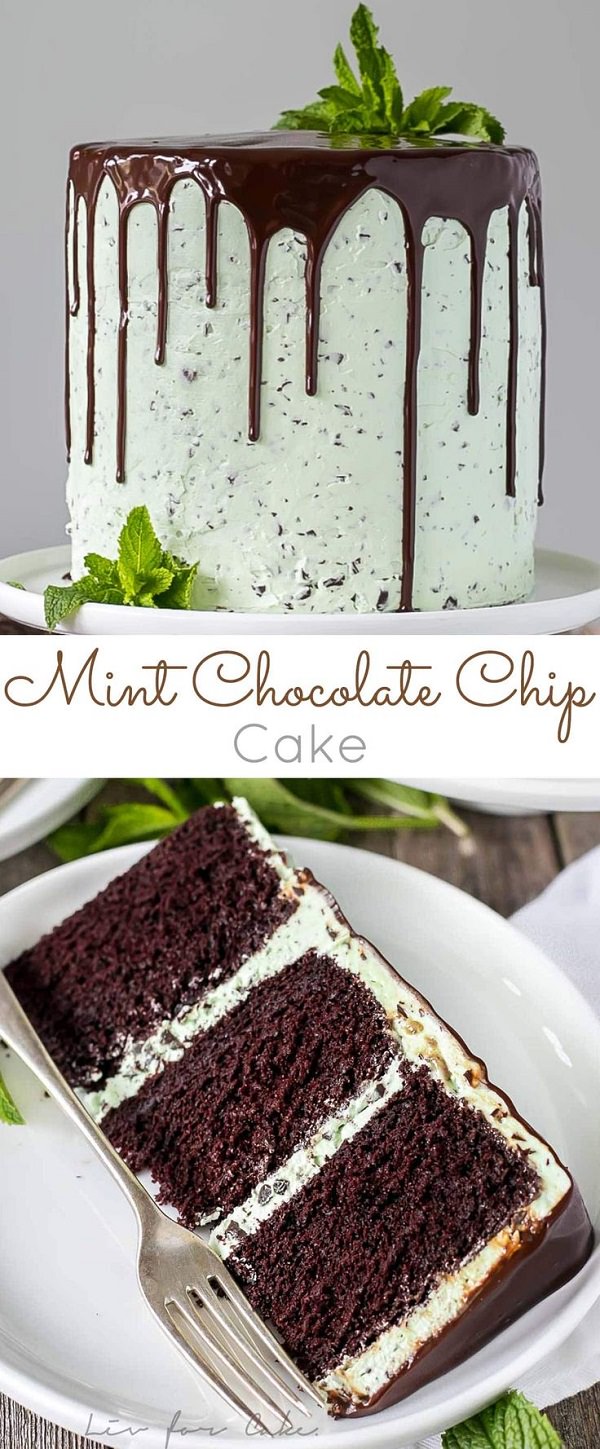 For the cake layers, use this chocolate cake recipe. It truly is the best if you like a rich, chocolatey flavor.
The frosting is a classic Swiss meringue buttercream but with mint extract instead of vanilla, some green color gel, and chopped chocolate added in. It is recommended to use good quality chocolate for the chips and the ganache. It really makes a difference!
Servings: 12
Prep Time: 2 hours
Cook Time: 35 minutes
Total Time: 2 hours 35 minutes
Ingredients:
Chocolate Cake:
1 1/2 cup all-purpose flour
1 1/2 cups granulated sugar
3/4 cup Dutch-processed cocoa sifted
1 1/2 tsp baking soda
1 tsp baking powder
1 tsp salt
1/4 cup vegetable oil
3/4 cup buttermilk room temperature
3/4 cup hot water
2 large eggs
2 tsp vanilla
Mint Chip Buttercream:
5 large egg whites
1 1/2 cup granulated sugar
1 1/2 cups unsalted butter cubed, room temperature
1 tsp mint extract
3 oz good quality dark chocolate chopped
green color gel
Ganache:
2 oz good quality dark chocolate finely chopped
2 oz heavy whipping cream