Marshmallow Roll Cookies – easy, no-bake & freezer friendly! These cookie confections will be popular with all ages.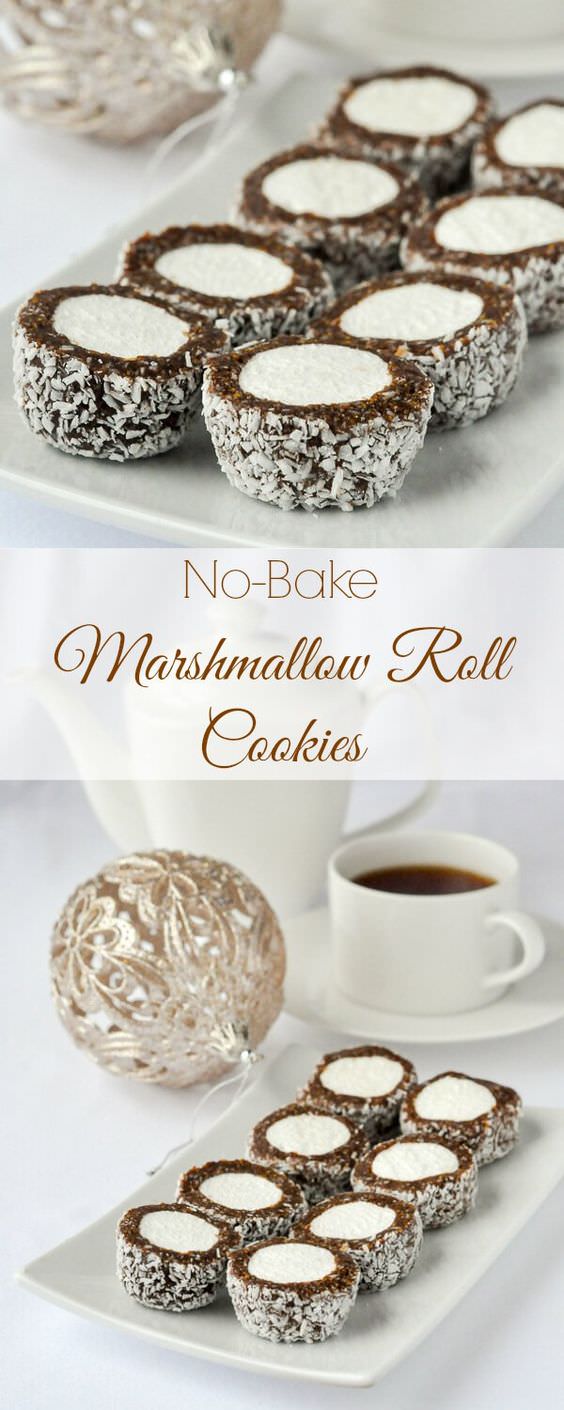 They look very much like Newfoundland Snowballs but the soft chocolate outside is even easier to make. This is the same recipe that I use to surround well-drained maraschino cherries as well. I sometimes dip those in chocolate or roll them in coconut like in this recipe.
You will also often see this recipe made as a long roll with slices cut off the roll to serve. My method is a little different because I found the roll more difficult to store. The cut marshmallow kept sticking together in the containers and this often led to mangled slices.
Servings: 24 cookies
Prep Time: 10 mins
Total Time: 10 mins
Ingredients
1 1/2 cups Graham cracker crumbs
1 cup unsweetened coconut fine or medium cut (plus an additional cup or so to roll the balls)
5 tbsp cocoa
1 10 ounce can sweetened condensed milk 1 1/4 cups
1/3 cup melted butter
1 tsp vanilla
About 2 dozen jumbo marshmallows