A thick slice of lemon pound cake and a cup of strong coffee is going to be one of your favorite things on earth.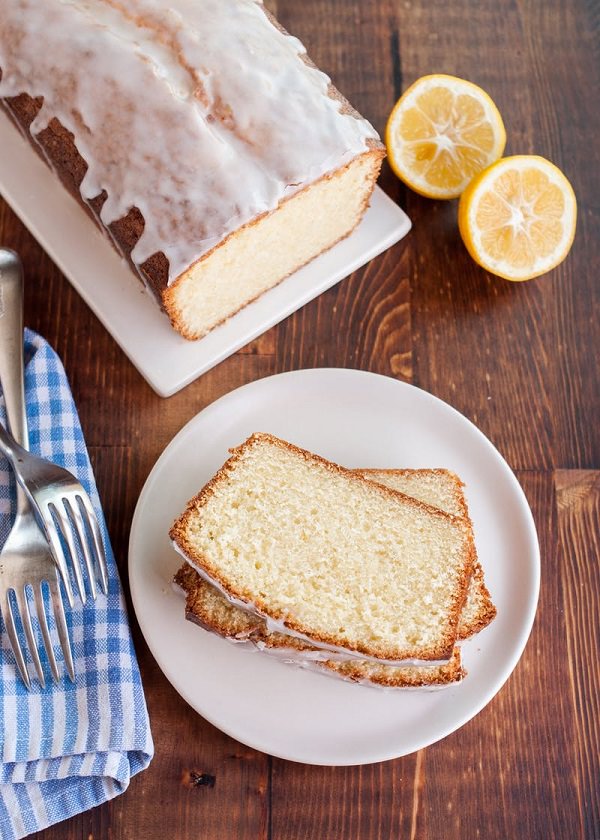 Today, we'll show you how to make the best pound cake. It's soft and tender, but will still cut nicely into those thick slices. Lemon zest and juice guarantee a solid lemony flavor, while the sweet glaze poured over the top just gilds the lily. Whether you're making this for a quiet afternoon treat or to take to a party, this lemon pound cake will make you very happy.
As far as cakes go, a pound cake like this one is one of the easiest you can make. It is best to use cake flour — it makes the cake extra tender — but you can use all-purpose flour if that's what you have in the pantry. Either way, definitely sift the flour with the salt, baking soda, and baking powder before mixing it into the batter. Not only does this ensure zero lumps in the cake, but it also helps make sure these ingredients are distributed evenly through the cake.
Ingredients
For the cake:
3 cups cake flour (See Recipe Note)
1 teaspoon salt
1/2 teaspoon baking powder
1/2 teaspoon baking soda
3/4 cups buttermilk
1/4 cup lemon juice
16 tablespoons (8 ounces) unsalted butter, softened to room temperature
2 1/2 cups sugar
Zest from 2 lemons
5 large eggs
2 teaspoons vanilla extract
For the glaze:
3/4 cup powdered sugar
1 tablespoon buttermilk
1 tablespoon lemon juice