Lemon Herb Roasted Potatoes – BEST roasted potatoes you'll ever make, loaded with butter, lemon, garlic and herb. 15 mins active time!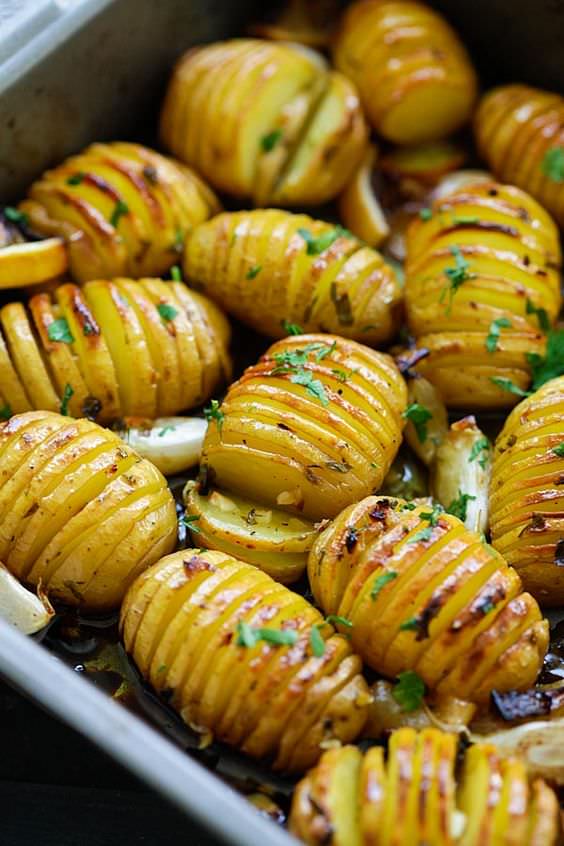 This lemon-herb roasted potato is absolutely delightful, made with olive oil, melted butter, garlic, lemon juice, herb and honey.
To make sure that your roasted potatoes get the amazing flavors of the herb and lemon, slice each potato horizontally like hasselback potatoes, but without cutting through. Every slice is coated with the buttery, garlicky flavor.
Prep Time: 15 min
Cook Time: 60 min
Total Time: 1h 15 min
Ingredients:
Oil Mixture:
1/4 cup olive oil
2 tablespoons melted butter
3 cloves garlic, minced
1 tablespoon chopped Italian parsley leaves
1 tablespoon lemon juice
1 tablespoon honey
Scant 1/4 teaspoon salt
3 dashes ground black pepper