Lavender & Honey Sparkling Lemonade has the subtle sweetness of golden honey, tart and refreshing lemony zest, gentle floral notes, and the perfect amount of bubbly sparkle!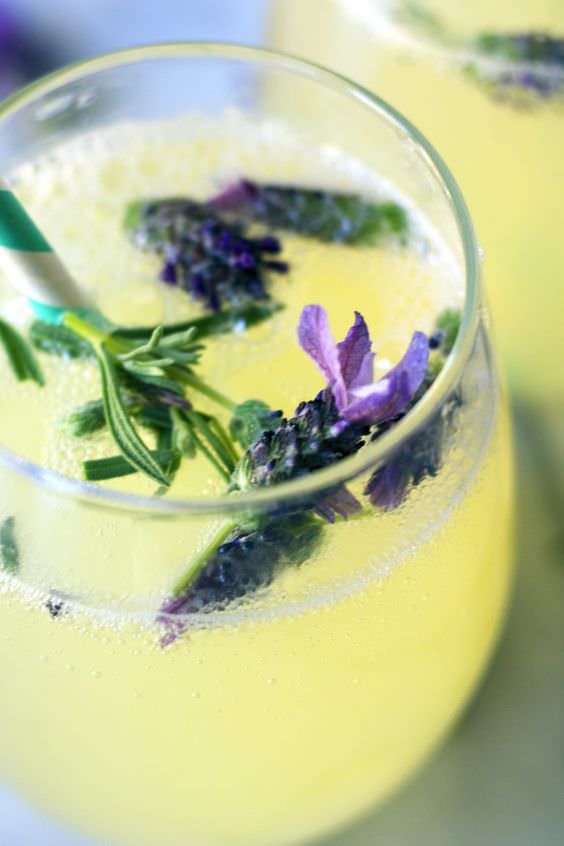 This Springtime-inspired bubbly beverage is great for brunch. Healthy, and not too sweet, this delicious and beautiful mocktail will be a huge hit!
This Lavender & Honey Sparkling Lemonade is everything you want in a spring beverage. It has the perfect balance of tart and sweet, and has a hint of relaxing lavender. Not to mention the bubbles- they make this drink!
This Honey & Lavender Sparking Lemonade will be a huge hit with your guests, and its so easy to make. Serve it in campaign flutes if you want to get super fancy! You can even make the lemon concentrate the night before and add the soda water right before you are ready to serve.
Serves: 6
Prep Time: 5 minutes
Total Time: 5 minutes
Ingredients
6 lemons
1/3 cup creamed honey (regular honey will work too)
1 liter sparkling water
2-3 tablespoons lavender sprigs