Do you have special recipes that you only make for the holidays? Here's one– This delicious chocolate Turtle recipe is easy and best for festival time!
Learn how to make these delicious Chocolate Turtles with Pecans. They are so easy and make a great gift idea. Easy to follow Homemade Turtles Recipe.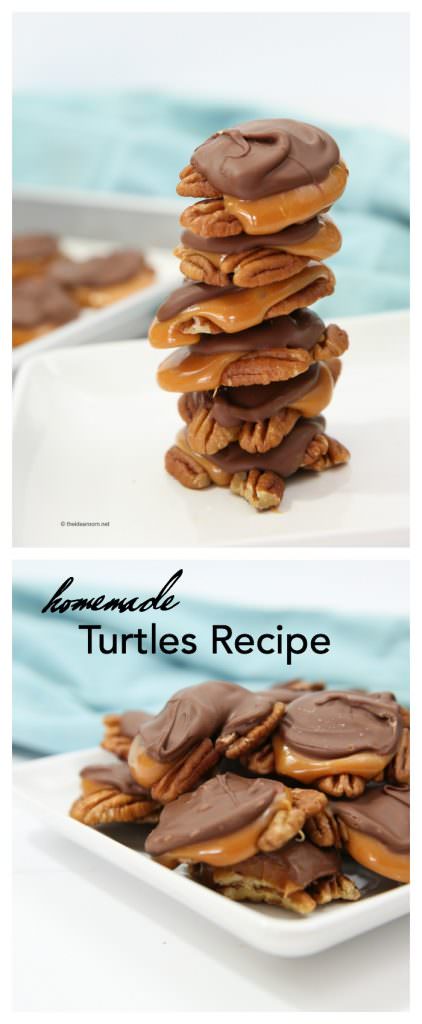 They are so easy to make and can be made right at home! We don't make them very often because we like to make them at Christmas time as a family tradition.
These Homemade Turtles are fancy enough that they make a great gift idea too! Wrap them up in a pretty package and your friends and family are going to look forward to them every year. And! The best part is they look harder to make than they really are!
Ingredients
8 ounces pecan halves (roasted, lightly salted)
25 caramel squares, unwrapped
1/4 cup cream or half-and-half, divided
16 ounces milk chocolate, melted
sea salt, optional for sprinkling