Check out this recipe if you want to make your own homemade thin mint cookies. You'll love the taste!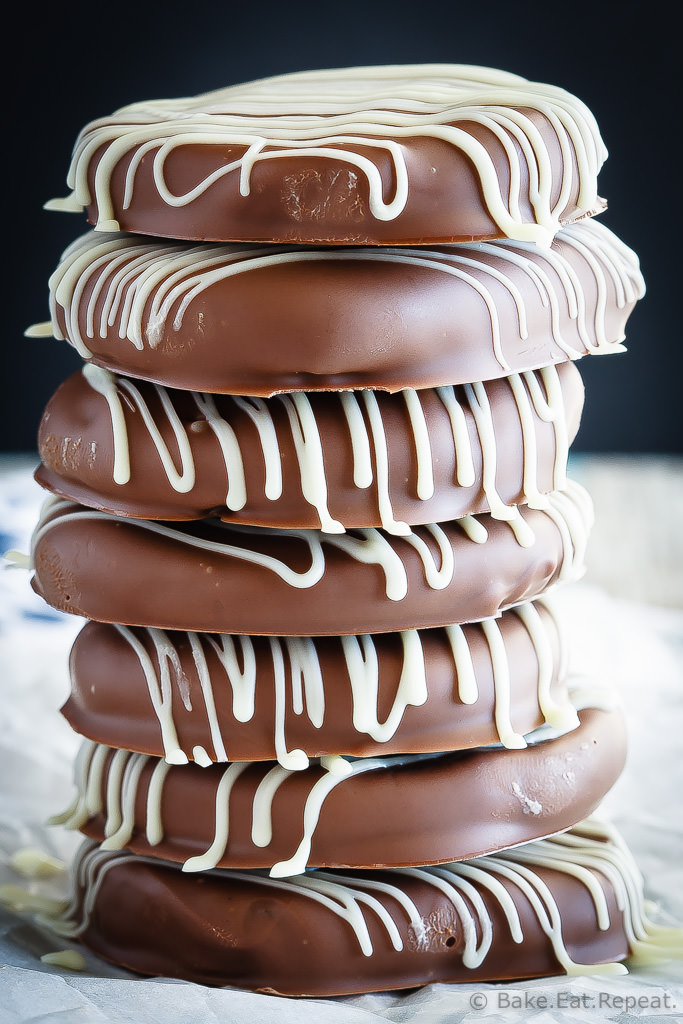 What's not to love about crisp, mint chocolate cookies coated in more chocolate?
These homemade thin mint cookies are amazing. The dough mixes up quickly, and then you just shape it into two logs so that you can quickly slice and bake the cookies after chilling the dough. If it's possible to do a slice and bake cookie rather then rolling out the dough and cutting out shapes.
Serves: 4 Dozen Cookies
Prep Time: 30 min
Cook Time: 12 min
Total Time: 42 min
Ingredients
1 cup (5 ounces, 142g) all-purpose flour
1/2 cup (1.6oz, 45g) unsweetened cocoa powder
1/2 teaspoon baking soda
1/2 teaspoon baking powder
1/2 teaspoon salt
5 tablespoons (2.25oz, 65g) unsalted butter, softened
3/4 cup (5.6oz, 160g) granulated sugar
1 large egg
1 large egg yolk
3/4 teaspoon (3.75mL) pure peppermint extract
2 pounds (907g) chocolate, coarsely chopped