This delicious Hazelnut Pistachio Chocolate Ganache Tart recipe has a chocolate base, a dark chocolate ganache filling and is topped with caramelized nuts.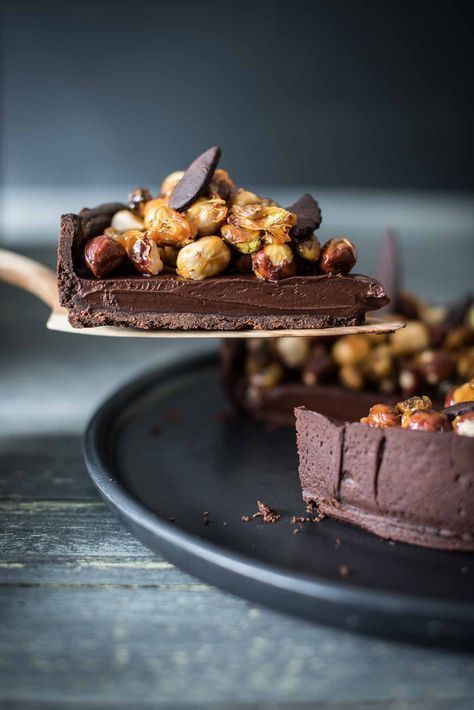 This tart is filled with a three ingredient chocolate ganache and topped with caramelized pistachios and hazelnuts. All in all, with the store-bought pastry you will only need 8 ingredients to make this beauty.
The dark chocolate pastry filled my springform perfectly, and the leftovers were re-rolled and cut into different sized chocolate leaves which were baked alongside the tart case to sit in amongst the caramelized nuts.
Ingredients
300g dark chocolate shortcrust pastry, defrosted (I use Careme brand pastry)*
Chocolate Ganache Filling
1 cup thickened cream
200g dark chocolate
2 tablespoons butter
Caramelised Nuts
125g toasted pistachio
125g toasted hazelnuts
1/2 cup sugar
1/3 cup water