Soft and chewy lemon sugar cookies rolled in powdered sugar and drizzled with icing. Truly lemon lovers dream dessert cookie.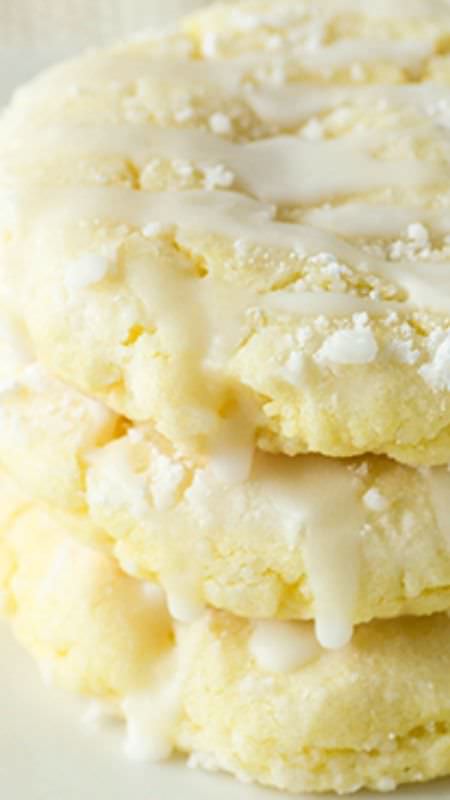 This luscious cookie is packed with plenty of lemon goodness. A lemon lover's favorite dessert.
The ultimate soft and chewy lemon cookie is great for any occasion. You are not done with summer until you have baked a batch of these decadent and cheerful cookies.
Looking to make these luscious lemon cookies but don't have the time or all of the ingredients?
These Lemon Sugar Cookies can be made an alternative way and come out just as good. We are talking about Lemon Cake Mix, the pre-made kind. Yep, that's right, the cake mix found in your grocery store. Follow these simple steps to get started.
Ingredients
For the Cookies
1/2 cup butter
1 cup sugar
1/2 tsp vanilla
1 egg
1 Tbsp. lemon zest
1 Tbsp. fresh lemon juice
1 1/2 cups flour
1/4 tsp baking powder
1/8 tsp baking soda
1/4 tsp salt
Garnish
1/2 cup powdered sugar for rolling
For the Glaze
1 1/2 tablespoons water
3/4 cup – 1 cup powdered sugar