If you want to come in shape and stay healthy try these 3 smoothie recipes for breakfast, easy to follow, delicious and healthy!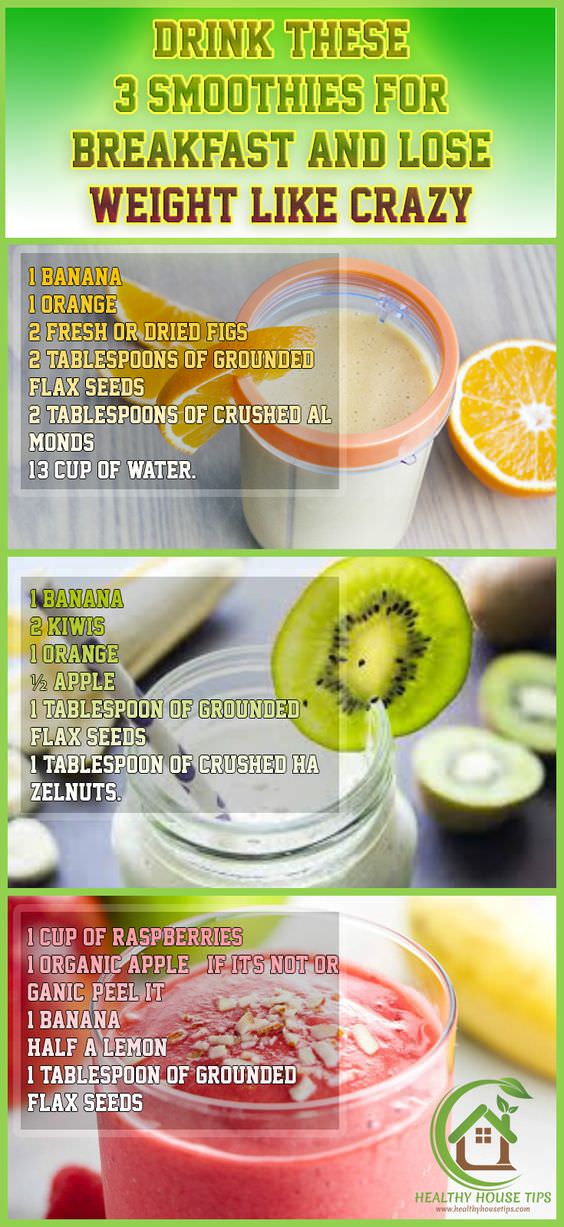 People nowadays often suffer from excess weight or body fat. This problem can interfere with your overall body health. It can be a cause of heart disease, diabetes, hypertension, fatty liver and a higher risk of developing cancer. But this can be avoided by eating right food and exercise. Foods rich in fiber are very helpful, they can keep you full for longer, they are great for people fighting with constipation and also helps in dealing with food cravings. Drink-these-3-smoothies-for-breakfast-and-lose-weight-like-crazy
If you want to lose weight and maintain your muscle mass at the same time you should consume foods packed with protein and fiber. You must not starve your body if you have excess weight, that is the biggest mistake you can do. Lose weight naturally, do proper exercise, burn calories and eat what is healthy.
You can change your regular breakfast with these super-delicious smoothies. They are also good as a snack. The ingredient they contain will help you boost the metabolism and improve your body's ability to burn fat.
Read these great recipes which help in loosing excess fat:
1. Ingredients:
1 banana
1 orange
2 tablespoons crushed almonds
2 tablespoons grounded flax seeds
2 fresh or dried figs
1/3 cup of water
Preparation:
First, take the orange and juice it. Then mix the orange juice together with the rest of the ingredients. Mix it until it becomes smooth and creamy. You must remember to always drink it fresh.