Creamy Lemon Basil Chicken Salad is the perfect lunch dish and takes just a few minutes in the food processor and some pre-cooked chicken.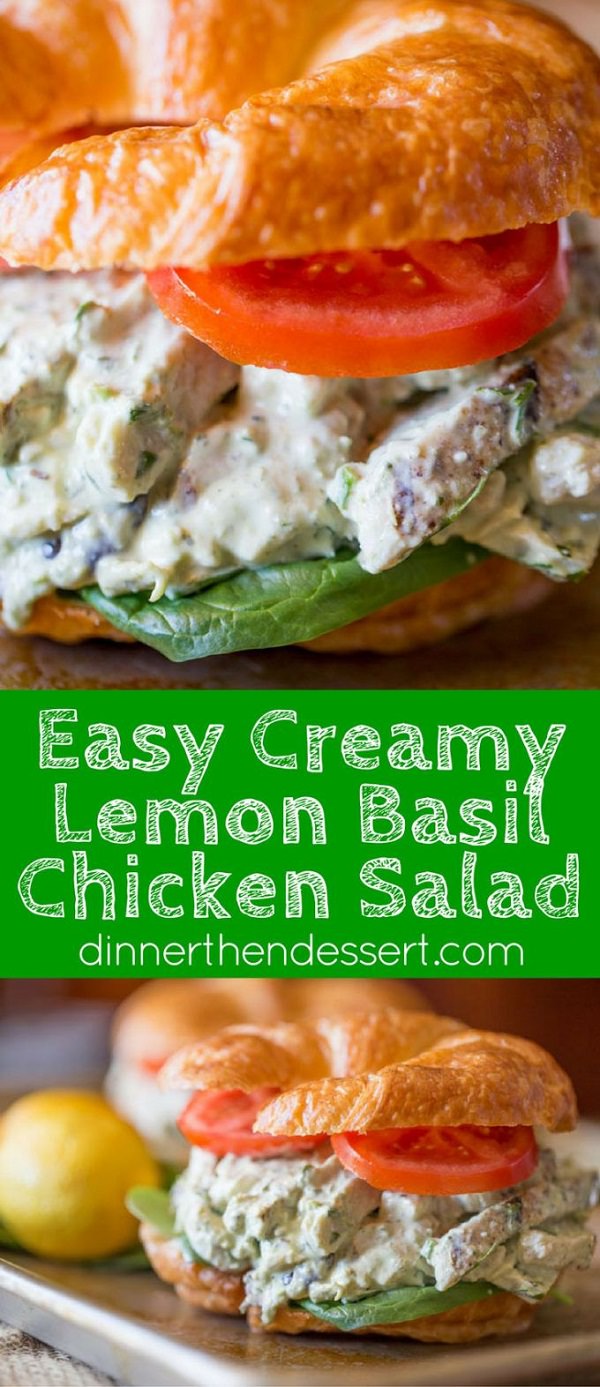 Chicken salads are a healthy easy way of having fun and quick lunches you don't have to heat up and aren't as boring as deli meat (or expensive! Have you ever done a cost analysis on how much deli meat -especially pre-packaged- costs?).
If you'd like to keep the recipe a bit healthier, it is January after all, you can cut down on the mayonnaise, or swap part of it for Greek yogurt or even some light sour cream.
Servings: 4 servings
Prep Time: 10 minutes
Total Time: 10 minutes
Ingredients
2 slices grilled chicken breasts cut into thin
1/4 teaspoon Kosher salt
1/8 teaspoon black pepper freshly ground if possible
1 cup mayonnaise
1 cup fresh basil
1 clove garlic
1 tablespoon lemon juice
2 stalks celery thinly sliced
2/3 cup grated Parmesan cheese