Cranberry baked brie cheese is a delicious baked cheese appetizer perfect for holiday parties!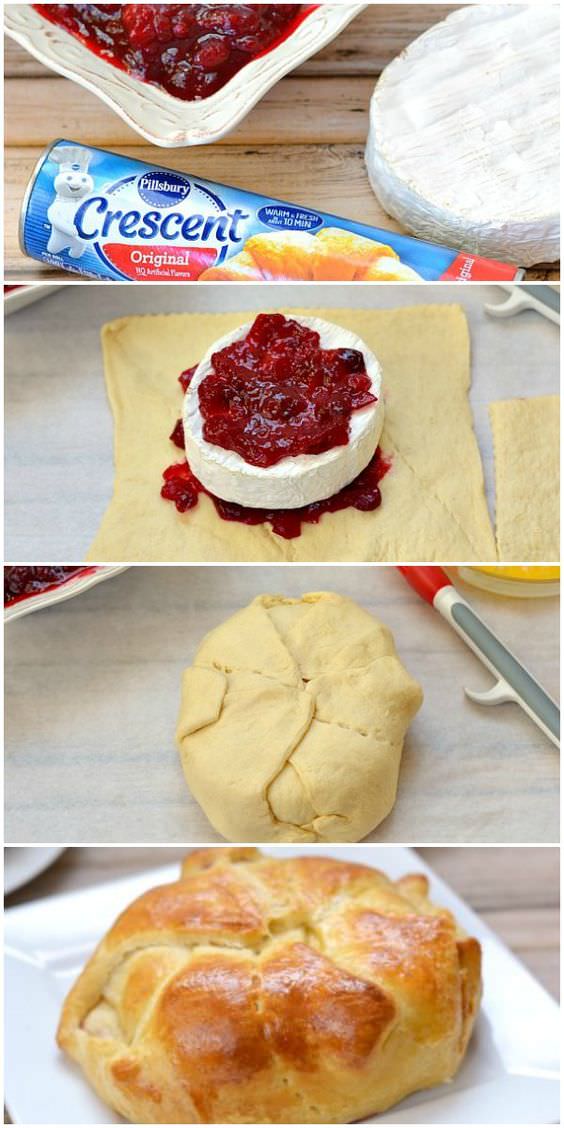 Baked brie cheese is really easy to make. Usually you just bake and serve. But if you want to add a touch of elegance and holiday flavor to it, top it with cranberry sauce and then bake it all up on Pillsbury Crescent Rolls.
Carefully tear apart a square of crescent rolls. This is four crescent rolls. Gently press on the perforations to seal them up. Then put cranberry sauce under and top of the brie round. You could also spread it out evenly on the crescent dough.
It looks great. Let is sit for 15 minutes before serving. You can serve with crackers or just let people pull off the crescent dough and spread the brie right on it.
Ingredients
1 can Pillsbury Crescent Rolls
Homemade Cranberry Sauce
1 round Brie cheese
1 egg