Dessert doesn't get much better than this Cinnamon Roll Poke Cake – tender white cake filled with buttery cinnamon-sugar filling and rich cream cheese frosting!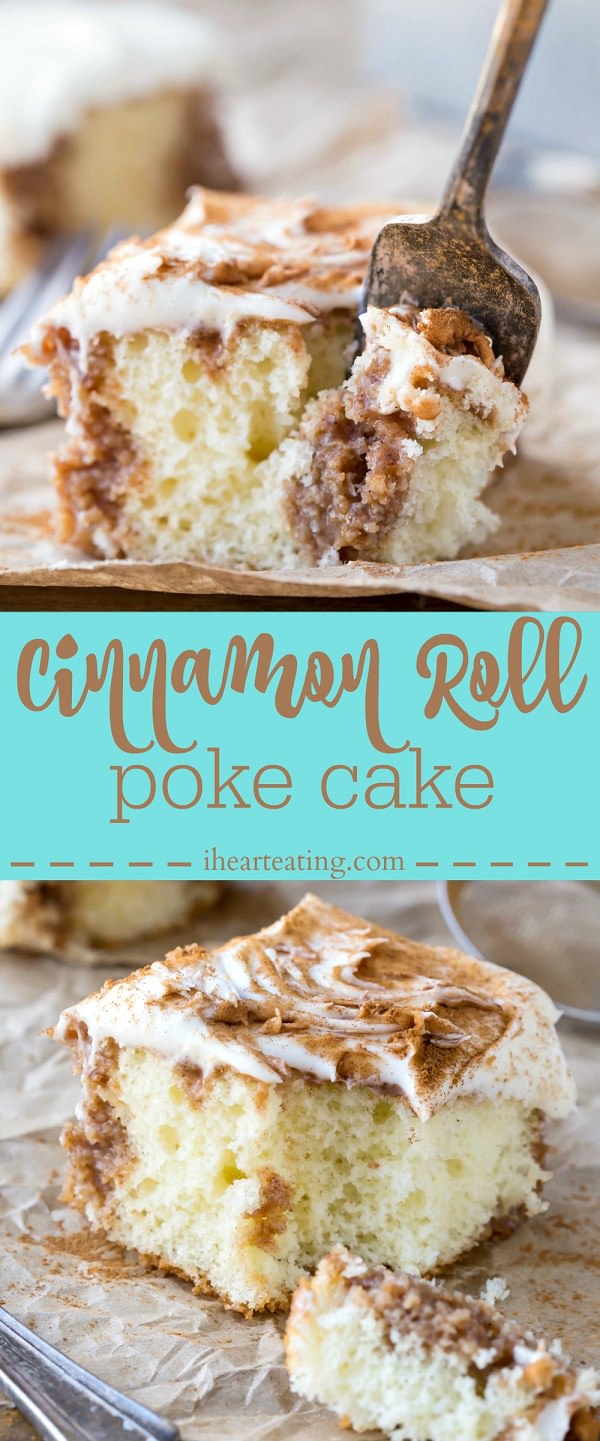 This Cinnamon Roll Poke Cake is one of those recipes. The cake is soft and tender, and the buttery cinnamon-sugar filling is incredible!
The cake is topped with a not-too-sweet cream cheese frosting that perfectly compliments the cake. It's the perfect way to indulge your cinnamon roll craving!
Servings: 20
Cook Time: 20 minutes
Total Time: 20 minutes
Ingredients
Cake
15.25 oz white cake mix
3 large eggs
1/2 c milk
1/2 c water
1/4 c butter melted
Filling
1/2 c butter melted
1/2 c brown sugar packed
1/2 c fat-free sweetened condensed milk
1 T ground cinnamon
1 tsp vanilla extract
Frosting
8 oz package reduced-fat cream cheese, softened
1/4 c butter, softened
2 c powdered sugar
2-3 T fat-free sweetened condensed milk
1/2 tsp vanilla