A smooth and creamy chocolate pound cake topped with a creamy chocolate ganache.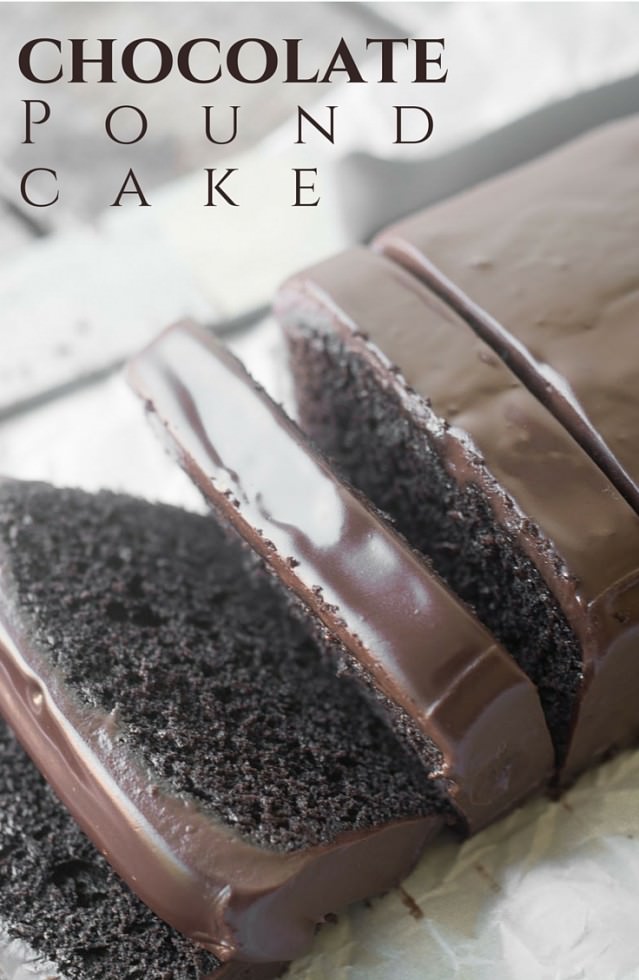 A frosted chocolate pound cake is every bit as luscious as a layer cake, but so much easier to throw together, and somehow it feels a little less decadent, too. A stand mixer makes this a pleasure to bake. While it's creaming the butter and sugar, pray and line loaf pan, whisk together the dry ingredients, and mix the wet. All you have to do is crack in the eggs, and then alternate between the dry and wet to make a beautiful batter.
The chocolate pound cake has a nice rich satisfying chocolate flavor, and it slices like butter.
Ingredients
1/2 cup unsalted butter, at room temperature
3/4 cup sugar
2 large eggs, room temperature
1 tsp vanilla extract
1 Tbsp espresso powder
Wet ingredients
1/4 cup sour cream
1/4 cup milk
Dry ingredients
1 cup plus 2 Tbsp all-purpose flour
1/2 cup unsweetened cocoa powder
1/2 tsp salt
1/2 tsp baking soda
Ganache topping
3/4 cup heavy cream
41/2 ounces dark chocolate chips (or chopped chocolate)