A sweet & creamy fudge that tastes exactly like chocolate chip cookie dough! No eggs so it's perfectly safe to eat.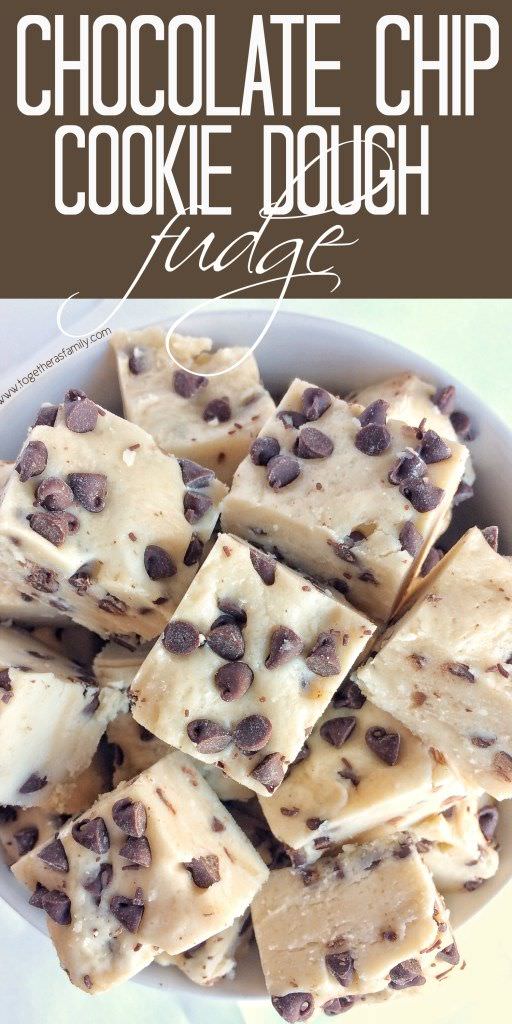 You mix up a simple egg-less cookie dough and then combine some ingredients in a saucepan on the stove top. Let it cool completely and then combine the two. It really is so simple to make. The hardest part is letting it firm up in the fridge for a few hours before you can taste it.
I thought that the fudge got less sweet the longer it sat in the fridge. So keep it in the fridge if the sugar hits you too hard at first.
Ingredients
Cookie Dough
1/3 cup (5 1/3 tablespoons) butter, softened
1/4 cup granulated sugar
1/4 cup packed light brown sugar
1/2 teaspoon vanilla extract
pinch of salt
2 tablespoons heavy cream
1/2 cup all-purpose flour
1/2 cup mini semi-sweet chocolate chips
Fudge
1/3 cup light brown sugar
1/3 cup (5 1/3 tablespoons) butter
pinch of salt
1/3 cup heavy cream
1/2 teaspoon vanilla extract
4-5 cups powdered sugar
1/4 cup mini semi-sweet chocolate chips