Craving chocolate and cheesecake? These delicious choco chip cheesecake bars are the solution! Easy recipe that you will make again and again.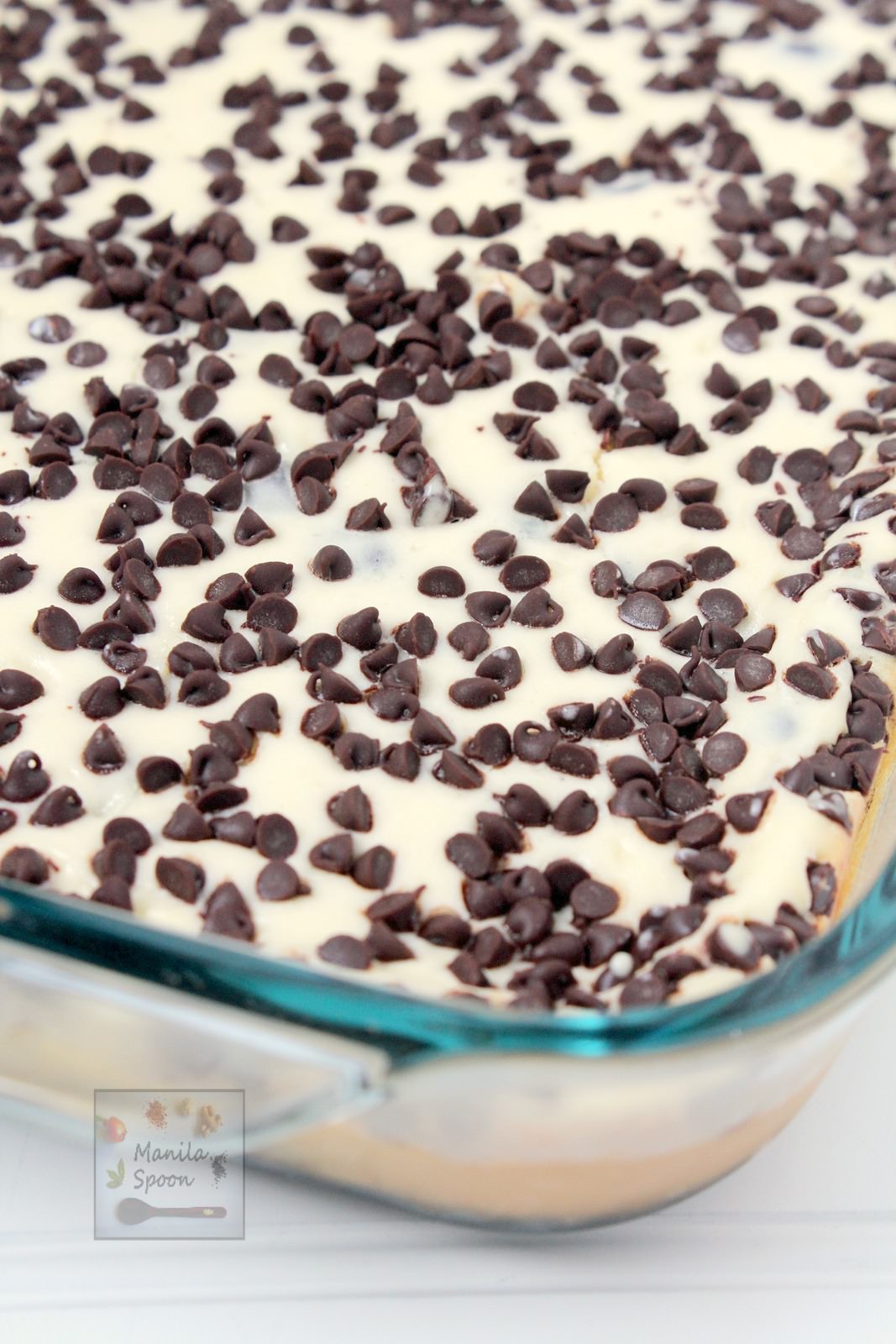 These chocolate chip cheesecake bars are rich, creamy and chocolaty and are quite easy to make. These bars are too good to stop eating. And, how can you not when these chocolate cheesecake bars are loaded not only with cheesy goodness but also chocolaty yummy-ness all over it!
Mini-chocolate chips float on top of the cheesecake and in the middle you get another burst of chocolate from extra chocolate chips! Double chocolate goodness in every bite for sure.
Yield: 24 Bars
Prep Time: 20 mins.
Cook time: 40 mins.
Total time: 60 mins.
Ingredients
1 package Oreo Cookies, crushed
6 Tablespoons unsalted Butter, melted
Three 8-ounce blocks of Cream Cheese, softened at room temperature
1 cup Sugar
3 Eggs
2 teaspoons Vanilla Extract
1 cup semi-sweet Chocolate Chips
1/2 cup mini Milk Chocolate Chips