The very best recipe for homestyle carrot cake layered with cream cheese frosting and finished with lots of chopped pecans. Perfect for Easter!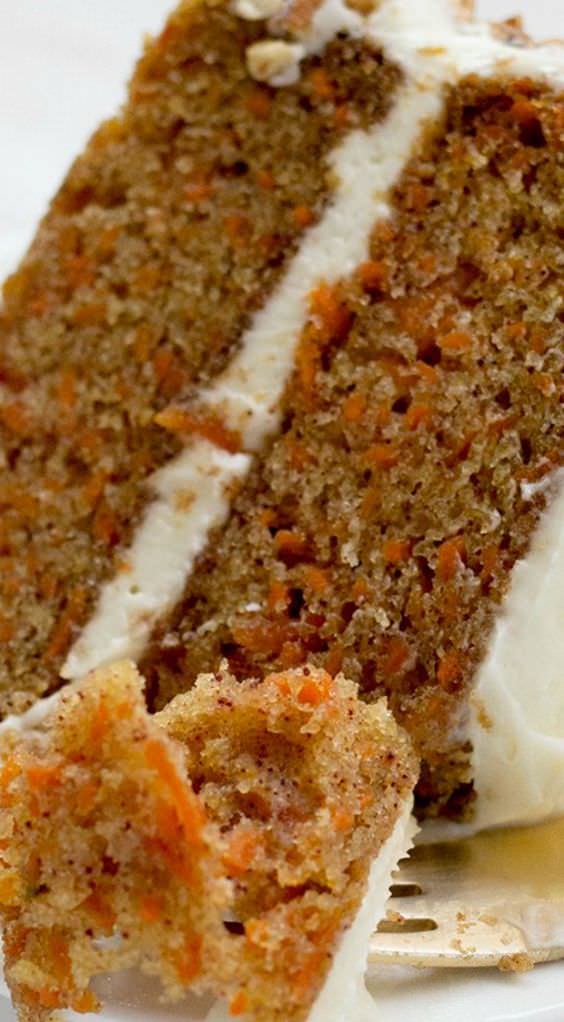 In my opinion, this really is THE best recipe for perfect homestyle carrot cake…and I've tried quite a few. It's simple to make, you don't even need a mixer, it's incredibly moist, and has just the right amount of cinnamon.
Of course, if you are nuts (ha!) and like pecans or raisins inside of your carrot cake, I say mix-em' right in. This recipe is forgiving, it won't mind, it would love to become your definition of the very best carrot cake as well.
Ingredients
4 eggs
1¼ cups vegetable oil
2 cups white sugar
2 teaspoons vanilla extract
2 cups all-purpose flour
2 teaspoons baking soda
2 teaspoons baking powder
½ teaspoon salt
2 teaspoons ground cinnamon
3 cups (packed) freshly grated carrots
3-4 cups chopped pecans – optional for outside of the cake
Cream Cheese Frosting:
½ cup butter, softened
8 oz cream cheese, softened
4 cups confectioners sugar
1 teaspoon vanilla extract
pinch of salt