The flavor of these cupcakes is so unique– Apple, caramel, and cinnamon. What's not to love? See the recipe!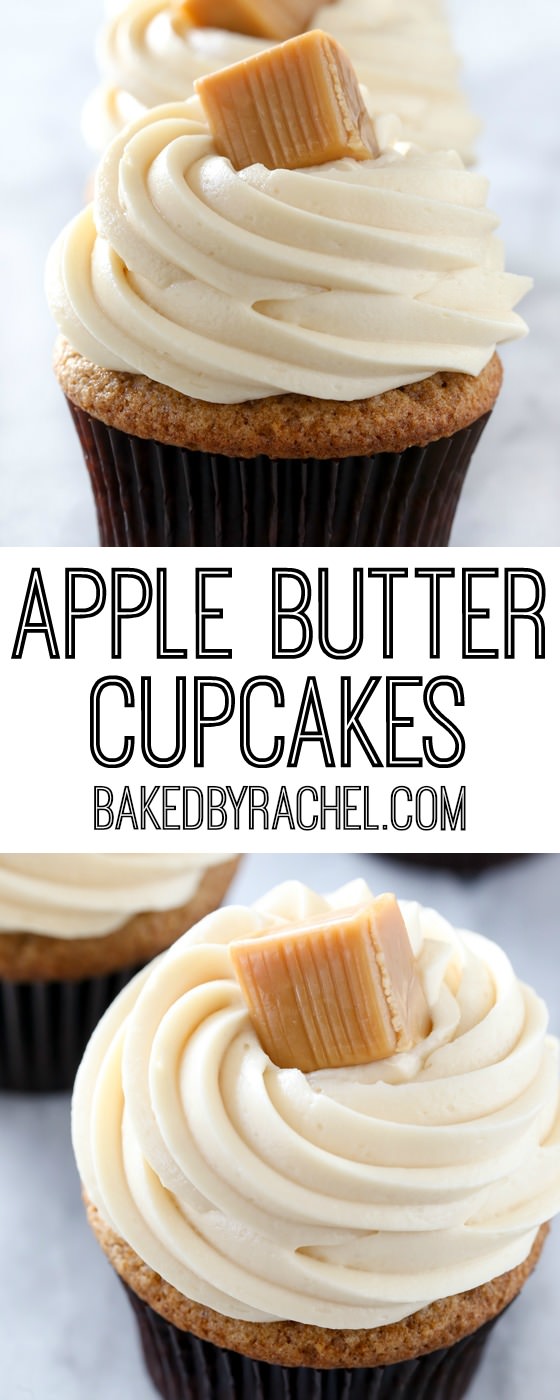 These cupcakes basically scream Fall and they are definitely one of the best apple cupcakes so far. Classic Fall flavors, Apples. Cinnamon. Caramel. What's not to love?
Moist cupcakes that are flavored with homemade cinnamon apple butter and topped off with sweet caramel cream cheese frosting!
This recipe makes a perfect seven cupcakes. But if you need more, simply increase the ingredients to your reach your desired number!
Be sure to add these apple butter cupcakes to your Fall baking plans! Everyone is guaranteed to love these fun seasonal cupcakes! A perfect treat for any celebration or just because!
Serves: 7 Cupcake
Prep Time: 5 min
Cook Time: 20 min
Total Time: 25 min
Ingredients:
Cupcakes:
1/4C unsalted butter, softened
1/4C granulated sugar
1/4C light brown sugar
1 large egg
1/2 tsp vanilla extract
1/2 tsp cinnamon
1/2 tsp baking soda
1/4 tsp baking powder
1/4 tsp salt
1C all purpose flour
1/2C cinnamon apple butter
Frosting:
6oz cream cheese, softened
1/4C unsalted butter, softened
1/2 tsp vanilla extract
3Tb caramel sauce*, room temperature
4C powdered sugar
Caramel squares for topping