These easy and luscious mini cheesecake recipes are bite-size and pure delicious!

Aren't cheesecakes extraordinarily delicious to find it hard-to-resist from devouring the whole treat kept on the table? However, that buttery crust and that thick layer of calories disguised as the creamy cheesecake filling calls for keeping from eating too much of that yumminess. Whip up a mini cheesecake that comes with perfect bite-sized portions of the treat, while being equally delectable and keeping the calorie intake under control.
1. Mini Cheesecake Cupcakes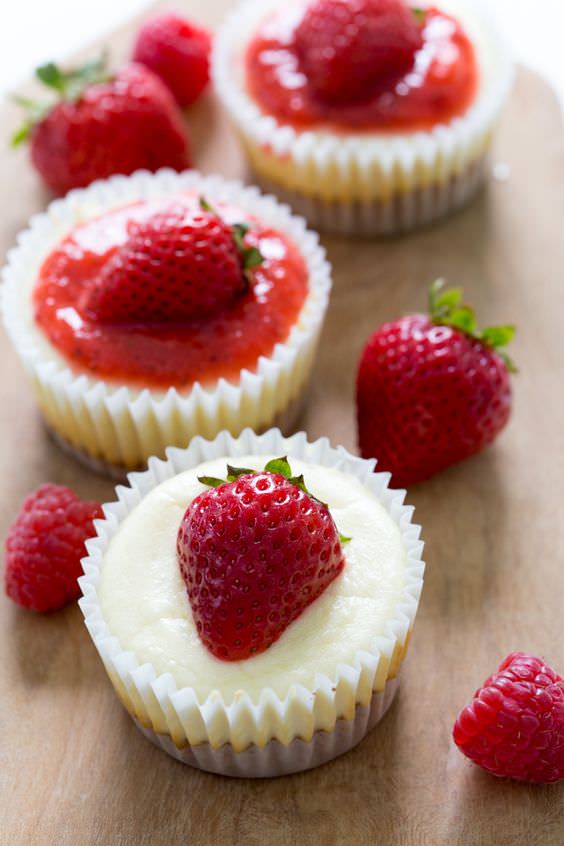 What can be more delicious than a thick and luscious cheesecake filling with a creamy and tangy flavor enveloped between crunchy Graham crackers at the bottom and a topping of 3-ingredient juicy strawberry sauce? These mini cheesecake cupcakes made in a muffin pan become much tastier when you top them off with a fresh full-sized berry. You can also go for caramel sauce instead of strawberry, bringing out a different version to the treat.
Recipe Details: chefsavvy
2. Mini Turtle Pumpkin Cheesecakes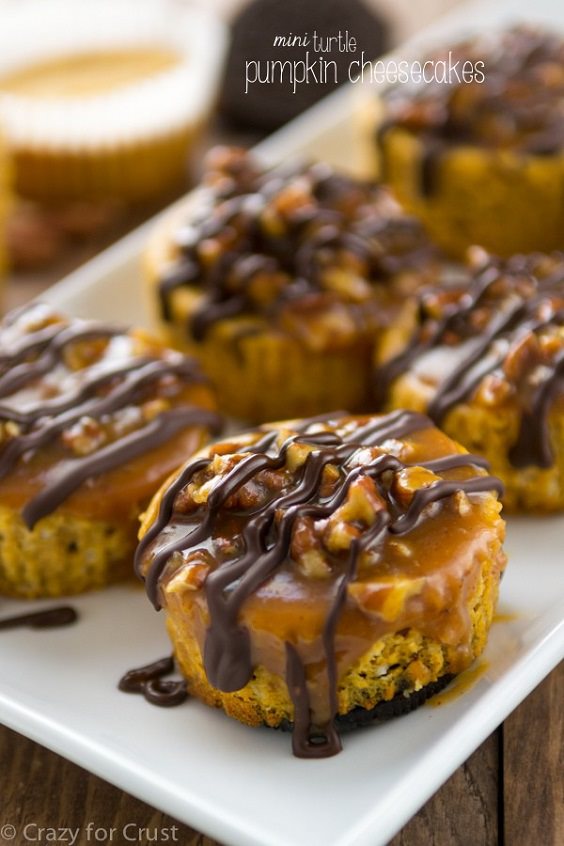 An awesome spin on the classic pumpkin cheesecake, these little delights also go for lots of pecans, caramel, and chocolate, ending up in the best turtle pumpkin cheesecakes ever. A lovely Oreo crust sits at the bottom, while the pumpkin cheesecake filling is sandwiched between the crust and a delicious topping of homemade pumpkin caramel sauce combined with chopped pecans to make things truly nutty. Drizzle melted chocolate and serve!
Recipe Details: crazyforcrust