The combination of chocolate and peanut butter never fails and taste delicious together and this CHOCOLATE PEANUT butter bar recipe is no different!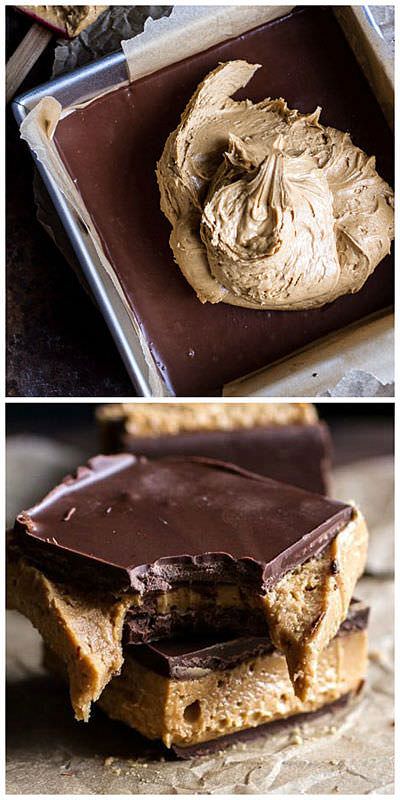 Chocolate and peanut butter are one of the most favorite combo for many of us and why not they just taste delicious together.
This recipe is incredibly simple because really when you have chocolate and peanut butter together, that's all you need, nothing else. No boatloads of sugar, eggs, flour and all the other stuff. Just a few necessary ingredient, but mainly Chocolate And Peanut Butter.
All these bars need is a large glass of milk!
Serves: 16 Bars
Prep time: 15 Minutes
Total time: 2 Hour
Ingredients
1/2 cup salted butter (1stick), softened
1 1/2 cups + 4 tablespoons creamy peanut butter, divided
2 teaspoons vanilla extract
1-2 cups powdered sugar (I only used one)
3 cups semi-sweet chocolate chips, divided