Check Out These 21 Hearty Nourishing Bowls With No Meat Or Dairy.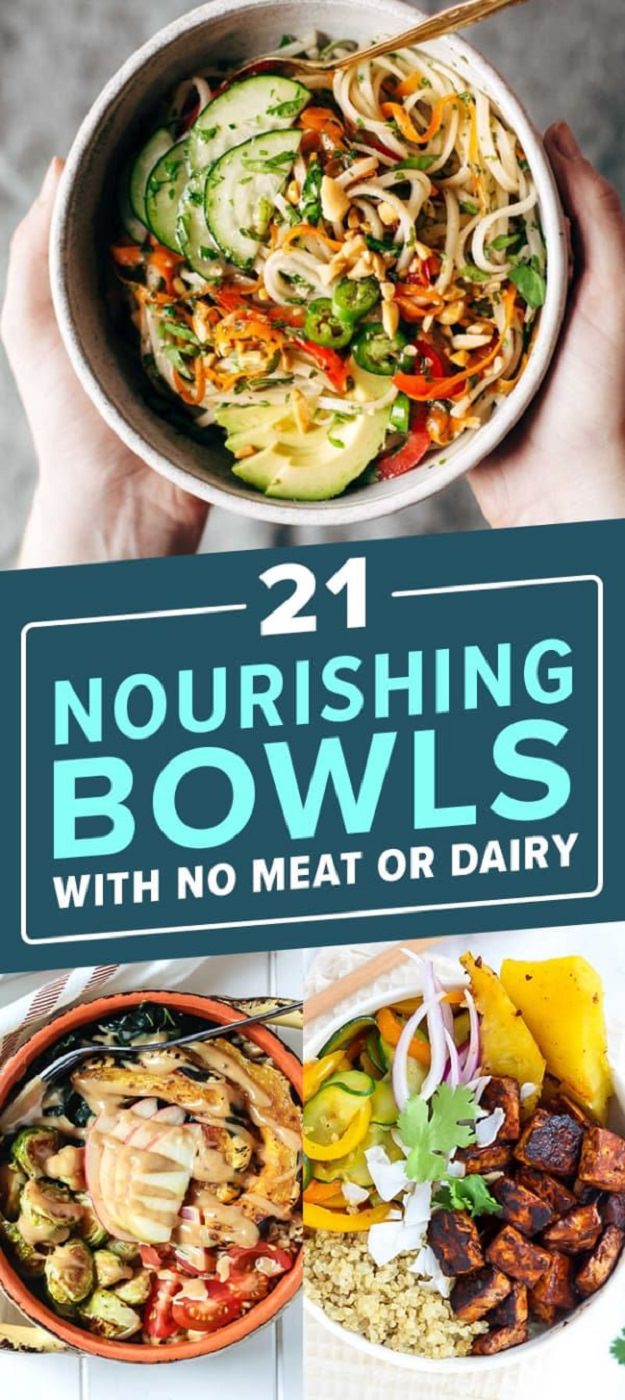 1. Harissa Veggie Bowl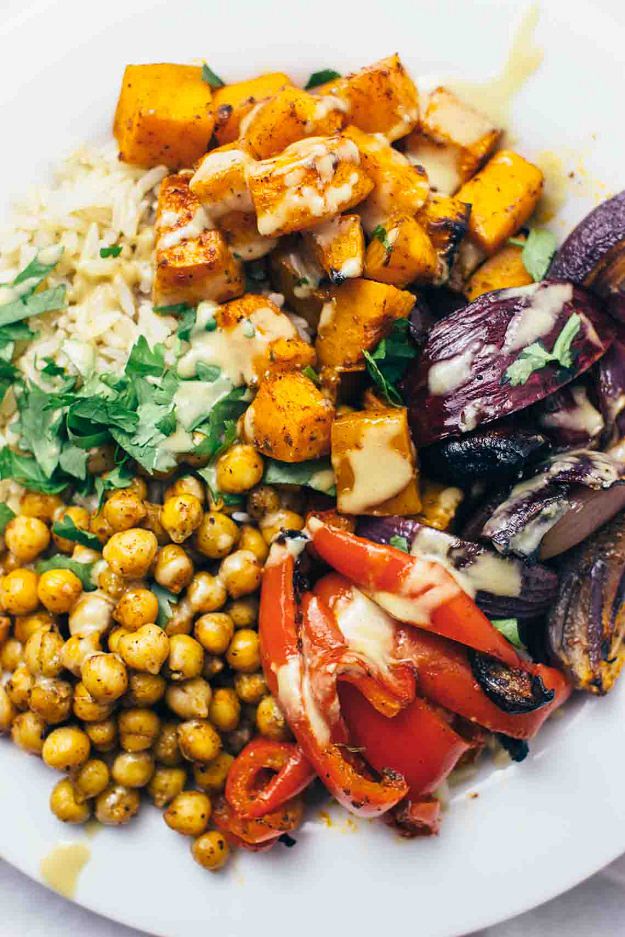 Roast your favorite veggies such as butternut squash, onions, and peppers with a drizzle of harissa, red wine vinegar, and olive oil. You may never want to eat vegetables any other way. Get the recipe.
2. Spring Roll Bowls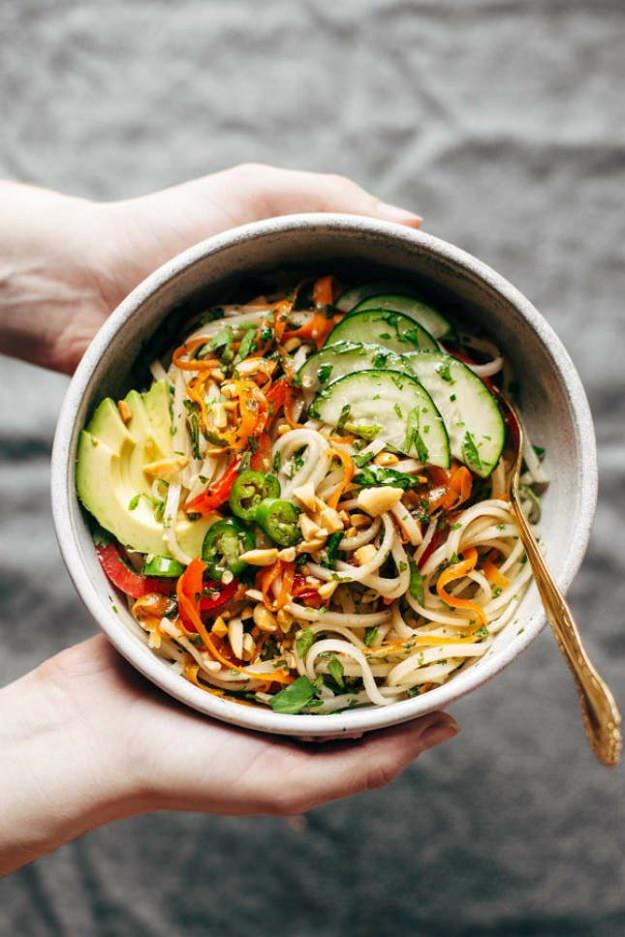 You can add any protein (like tofu, if you're cutting back on meat), and any of your favorite veggies to this Asian-inspired rice noodle bowl. Get the recipe.
3. Fall Harvest Power Bowl with Maple Tahini Dressing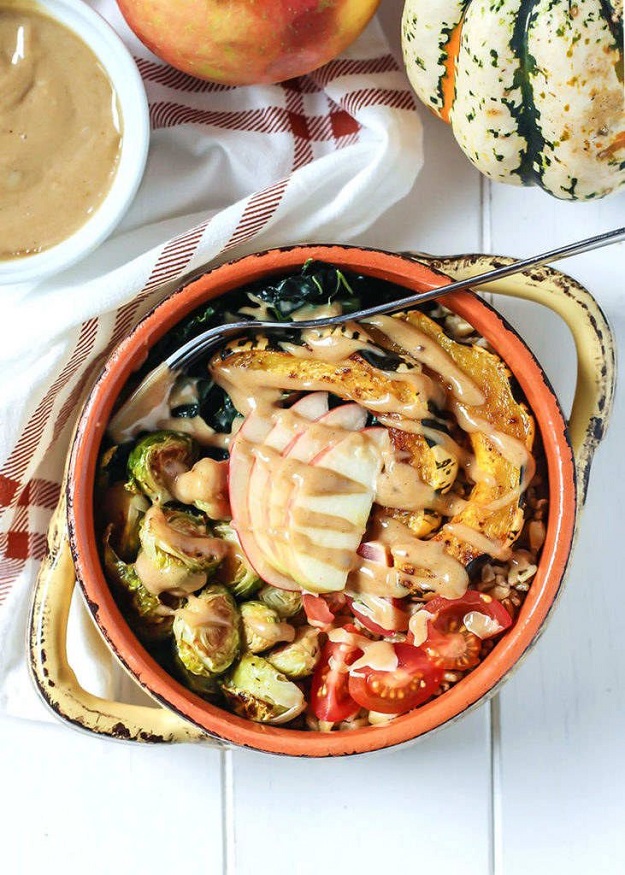 Take a trip to your local farmer's market and stock up on fall's best produce like Brussels sprouts, acorn squash, kale, and honeycrisp apples. Top it all off with a delicious dressing made of tahini, maple syrup, apple cider vinegar, cinnamon, and cayenne pepper. Get the recipe.