Want to take your cookie recipes to the next level? Just add pudding. Here are 21 amazing pudding cookies to try right now.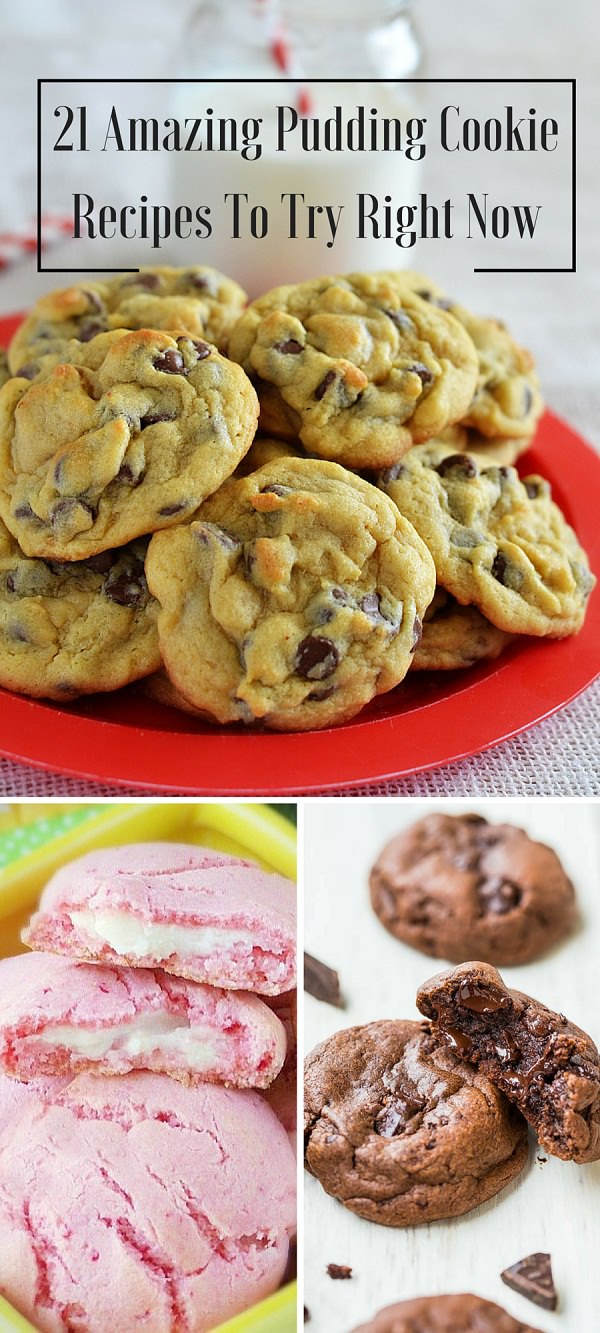 Have you ever used pudding mix in a cookie recipe? If hasn't, you are missing out something delicious. Pudding cookies have nice soft and gooey texture and are delightful to eat. Here are some of the best pudding cookies recipes from around the web.
1.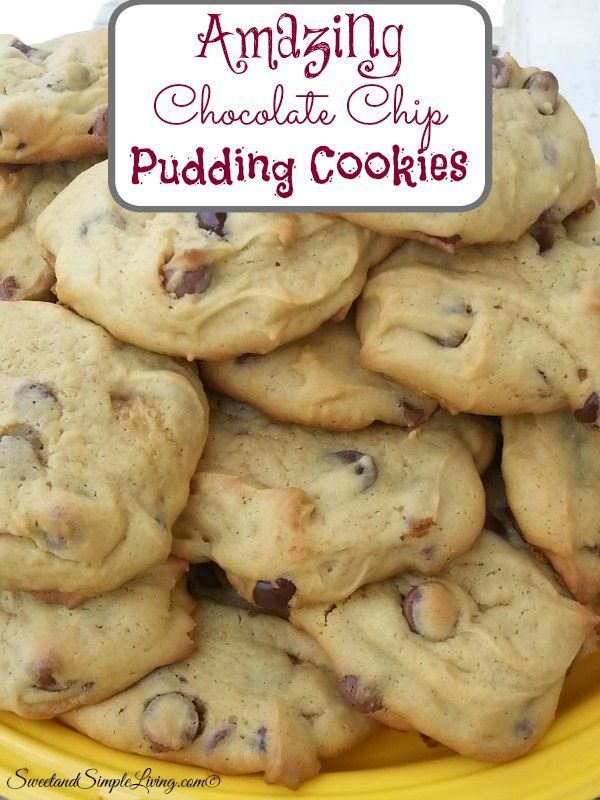 Let's start with a twist on a classic recipe. The chocolate chip pudding cookie. Who knew you could make a chocolate chip cookie even better?
2.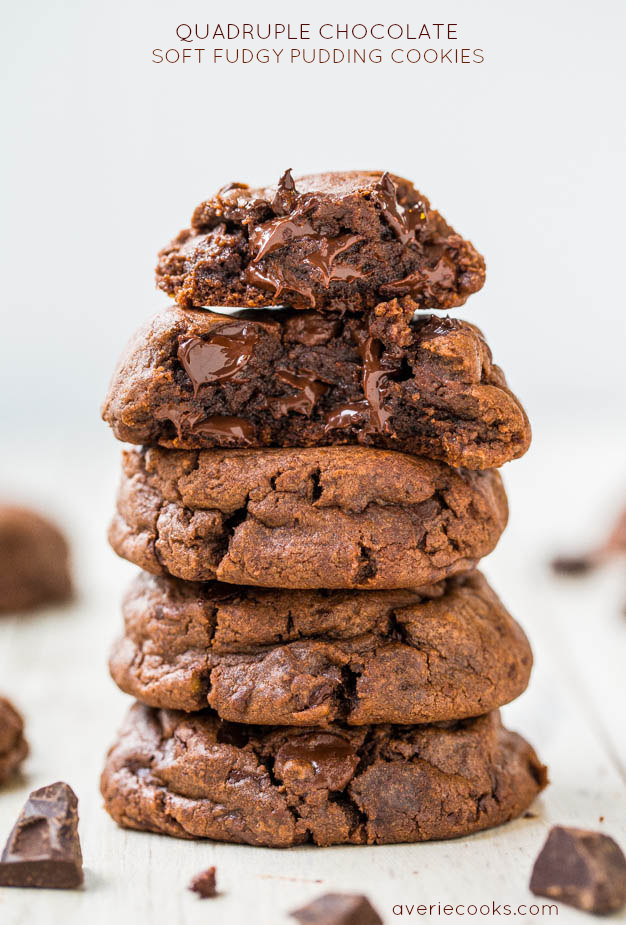 Let's add a little more chocolate in there with the Quadruple Chocolate Soft Fudgy Pudding Cookies.
3.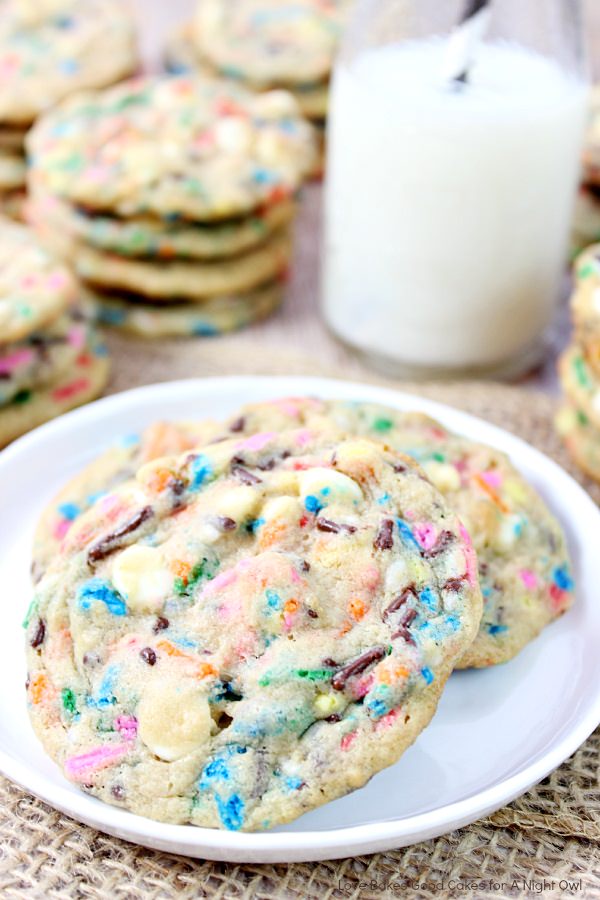 White Chocolate Funfetti Pudding Cookies. What kid doesn't like funfetti? These will be sure to be gobbled up in no time.