Why buy dressing when you can make your own with five ingredients or less? Read this list of 18 Homemade Salad Dressing Recipes and try them for yourself.
Dressing is to salad what Garfunkel is to Simon – an essential half to a whole. Buying store made dressing can get pricey, so we've put together this little list of salad dressings you can make in less than 10 minutes. Never buy dressing again.
Salad dressings are easy to make and even easier to get creative with! Most dressings only require five ingredients or less, which means the flavor combinations are endless. Here is the list of 18 Homemade Salad Dressing Recipes your salads need.
1. Lemon Avocado Salad Dressing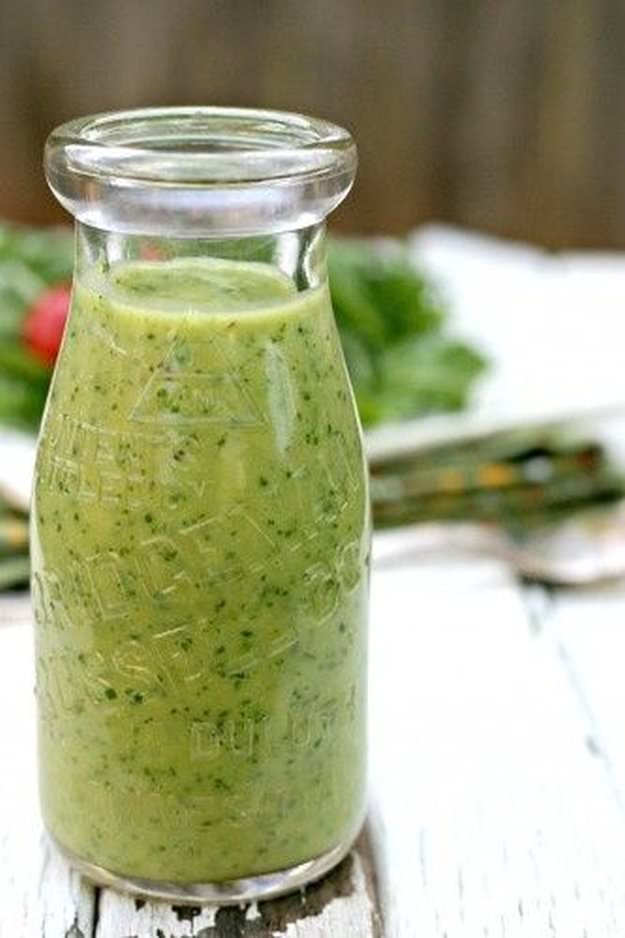 Lemons and avocados were made for each other. Guacamole is the perfect example of this heavenly duo at their best and if that example doesn't leave you convinced, then this salad dressing certainly will. Creamy, bright and zesty, this dressing is perfect for every salad.
Ingredients
⅓ c mashed avocado (1 medium)
2 Tbsp lemon juice (juice from one lemon)
1 Tbsp olive oil
1 tsp honey
2-3 Tbsp water (to reach desired consistency)
2. Easy One-Jar Lemon Salad Dressing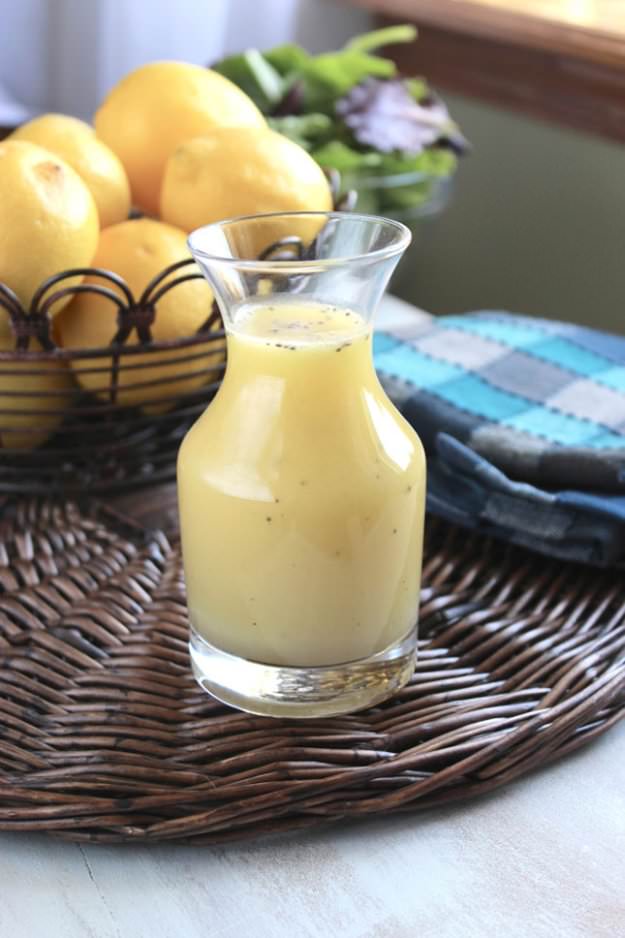 This salad dressing is unbelievably easy to make and will compliment all kinds of salad fixings. Our personal recipe swaps out the Coconut Vinegar for Apple Cider Vinegar.
Ingredients
⅓ cup fresh squeezed lemon juice
¼ cup + 3 tablespoons olive oil
¼ cup coconut vinegar (or white wine vinegar)
3 tablespoons raw honey
¼ teaspoon sea salt
¼ teaspoon black pepper
3. Strawberry Poppy Seed Vinaigrette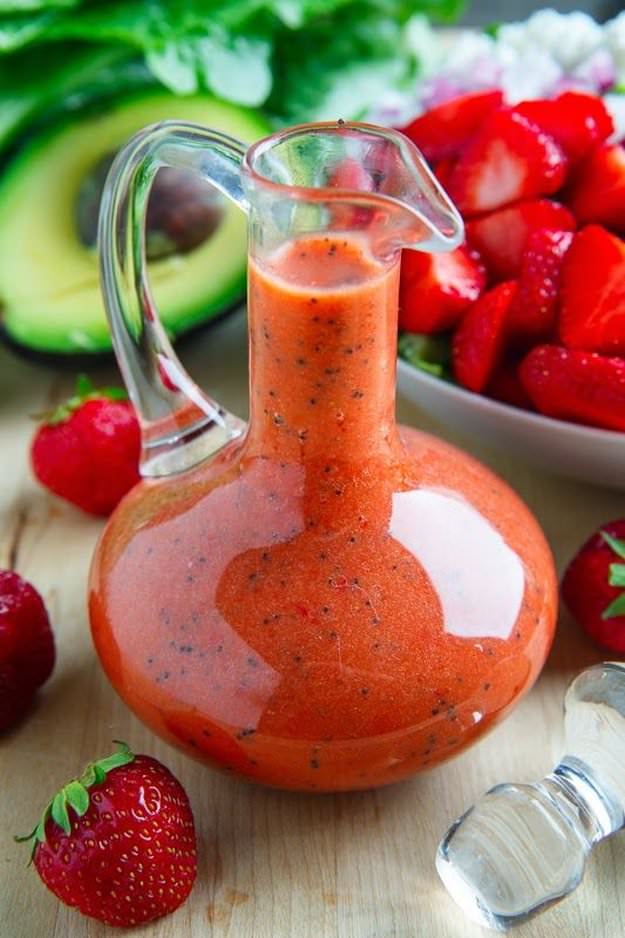 This recipe is not only beautiful, but delicious! We love fruit vinaigrettes (pomegranate is another great option!), so our list of salad dressings wouldn't have been complete without a couple of these recipes. Tasty, and the perfect color complement to any salad!
Ingredients
1/2 cup strawberries, coarsely chopped
1/4 cup white balsamic vinegar
1/4 cup extra virgin olive oil
2 tablespoons honey
2 teaspoons Dijon mustard
1 teaspoon tamari or soy sauce
1 teaspoon sriracha (or to taste) (optional)
1 large clove garlic, minced
salt and pepper to taste
1 tablespoon poppy seeds