These healthy grain bowls that you can make for dinner are super satisfying due to an abundance of complex carbs, lean protein, and fiber.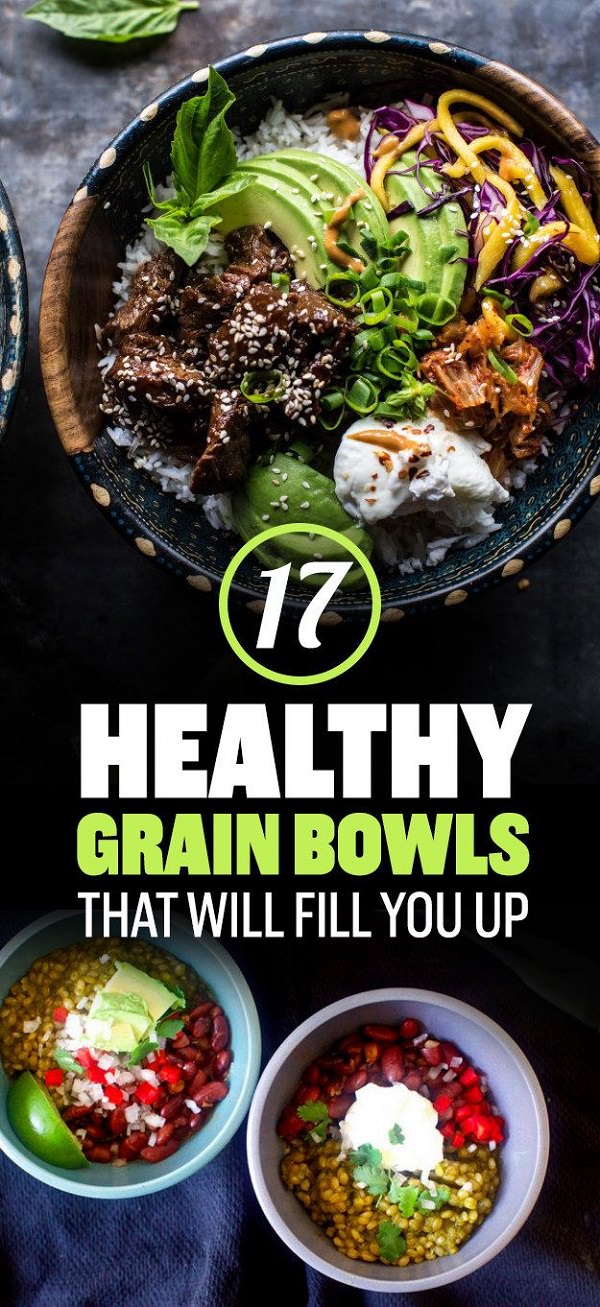 Bowls encourage mixing ingredients, no matter how motley they may be, and instantly transform your meal into a stack, allowing you to build texture and flavor with layers. And quite simply, bowls hold less food than plates. These healthy grain bowls recipes are as varied as they are delicious.
1. Korean Bulgogi BBQ Steak Bowls
The stars of this bowl are steak grilled in Korean bulgogi marinade and the spicy peanut sauce that's drizzled on top. Recipe here.
2. Ahi Tuna Quinoa Poke Bowl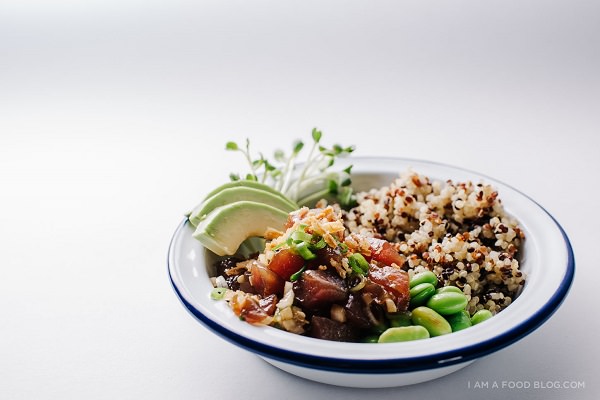 A little taste of Hawaii (subbing quinoa for the traditional rice). Recipe here.
3. Easy Salmon Belly Rice Pot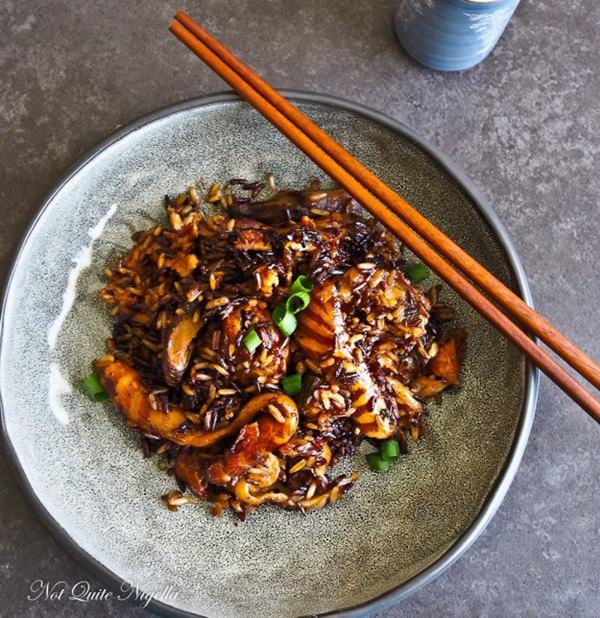 This is a super-easy weeknight meal, as everything is cooked together in a rice cooker or saucepan. Recipe here.