Rich and creamy, simple and elegant, you will definitely find a recipe that you will love.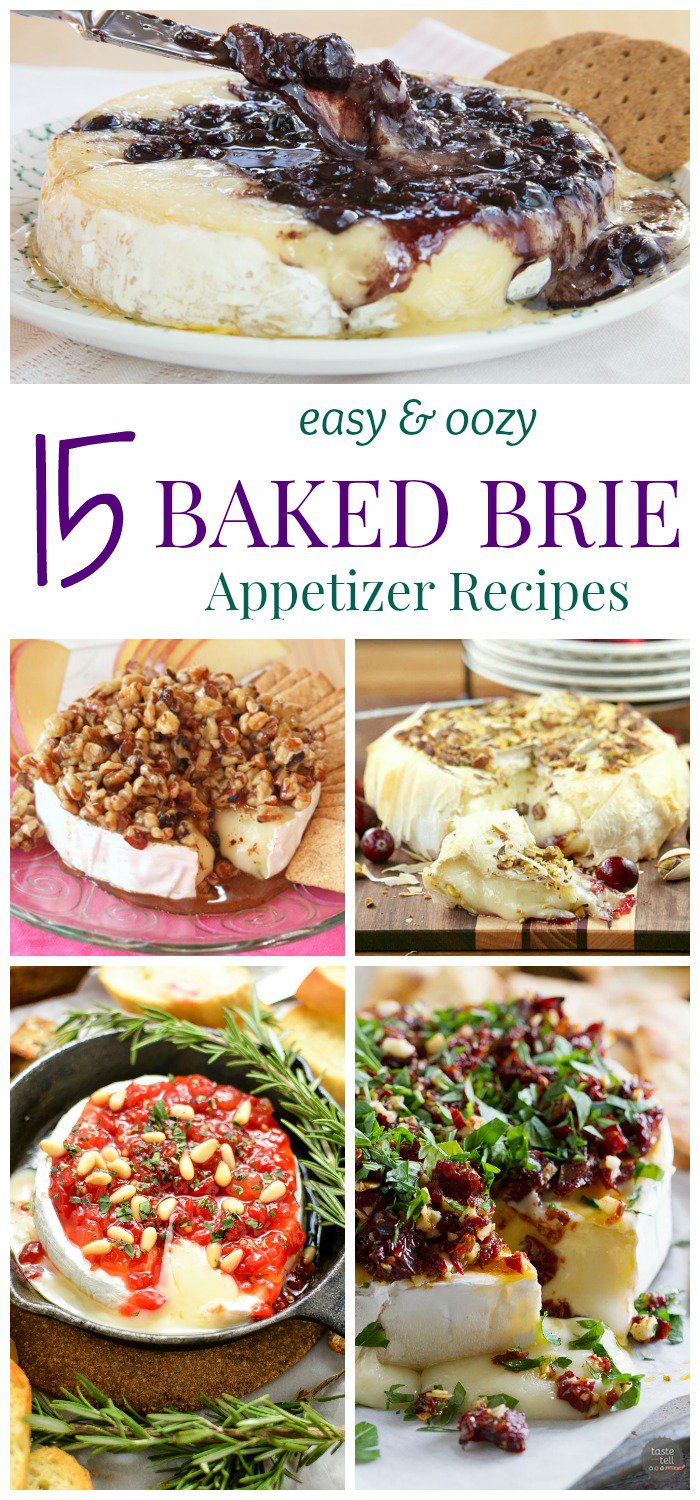 Everyone knows that no party menu is complete without cheese. And one of the best cheesy snacks is a melty and delicious baked Brie. Rich and creamy, simple and elegant, and perfectly paired with sweet or savory toppings, you are going to find something to love in this collection of 15 Easy and Oozy Baked Brie Appetizer Recipes.
The best part about baked Brie recipes is that they are super easy to make. The cheese is so amazing itself that you can just warm it to ooey gooey goodness and add a few simple ingredients on top for a mind-blowing appetizer. And yet it still looks totally fancy.
Cranberry Pistachio Stuffed Brie Wrapped in Phyllo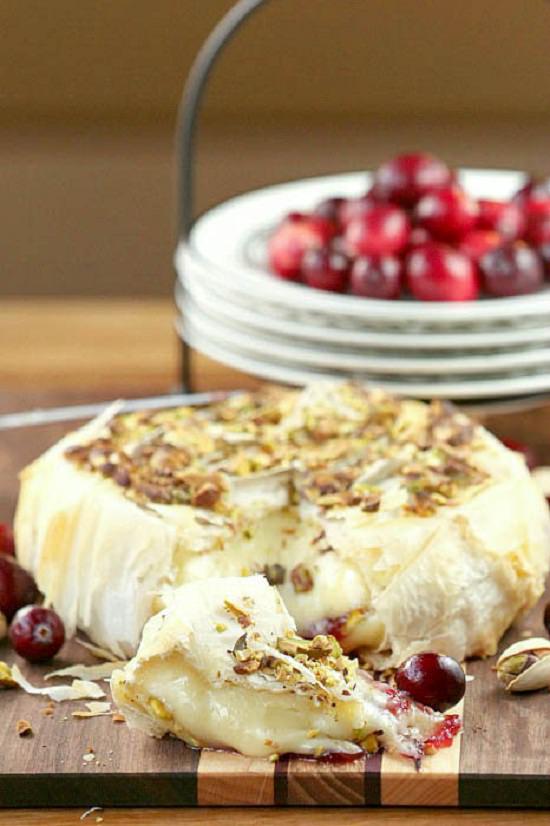 Crispy on the outside, oozing and delicious on the inside. Get the recipe HERE!
Pecan Praline Baked Brie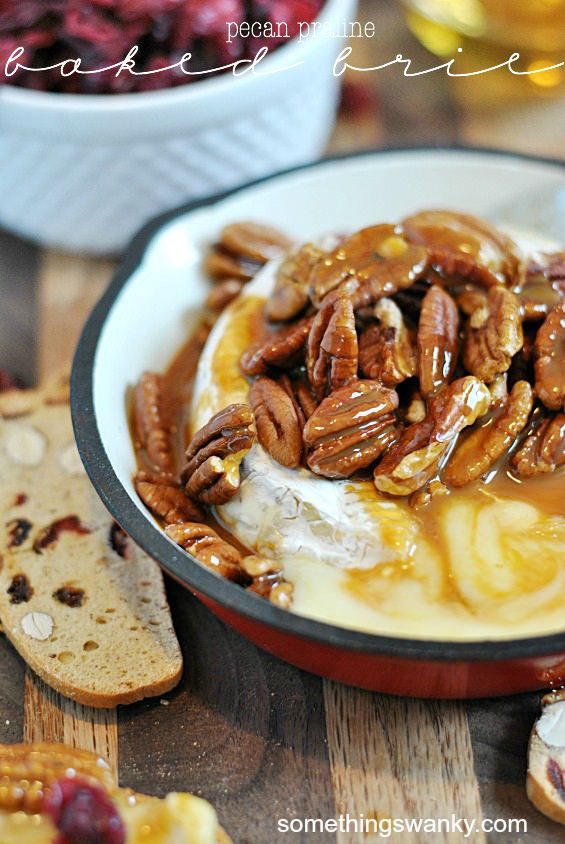 Smother your Brie with a simple homemade praline sauce for an elegant appetizer. Get the recipe HERE!
Baked Brie with Sweet Red Pepper Jam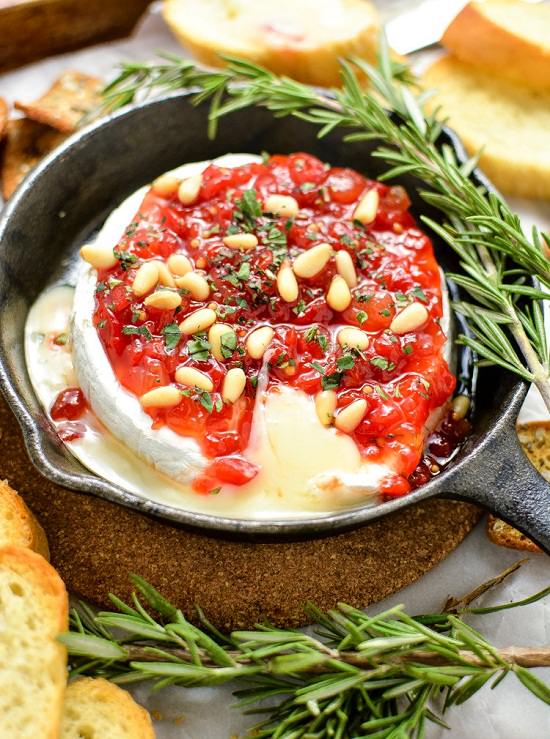 A touch of sweetness and tang are the perfect complement for savory Brie. Get the recipe HERE!