10 Superb INFOGRAPHICS on cooking that are full of kitchen tips and tricks that can make you an excellent cook. Check out!
These cooking infographics full of tips are sure to help you out.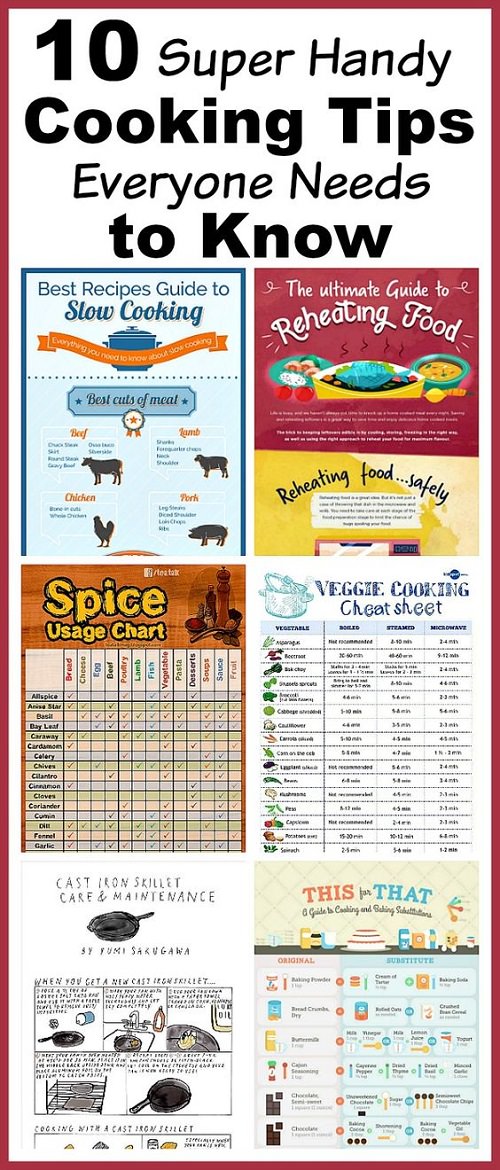 You can never actually be finished learning about cooking! We collected a wide variety of cooking infographics here. One will help you choose the right cooking oil to use, while another will help you figure out how long you can store food in the freezer and fridge. Another will help you with cooking and baking substitutions, and yet another will help you clean and maintain your cast iron skillet! Some of these infographics, you'll just want to read through to learn the tips. But others you ought to print out and hang up somewhere in your kitchen!
1. Veggie Cooking Cheat Sheet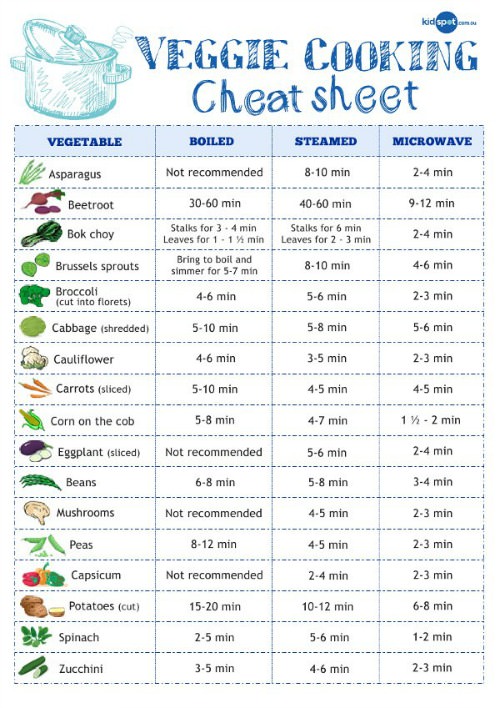 This infographic will help you figure out how long to cook different vegetables. It also mentions when certain veggies would be better off not being boiled! Via Veggie Cooking Cheat Sheet.
2. How to Create the Perfect Meal

This huge cooking infographic is like Cooking 101! There are so many handy cooking tips here! Via Precision Nutrition.
3. Guide to Cooking Oils

It's important to know what oil to use when cooking because not all oils are made equally, both regarding health and smoke point. If you heat an oil beyond its smoke point, it can have bad results, like creating toxic fumes! Via Cook Smarts.