Put your mason jars to good use with these delicious Mason Jar Desserts that are great for a picnic or cookout.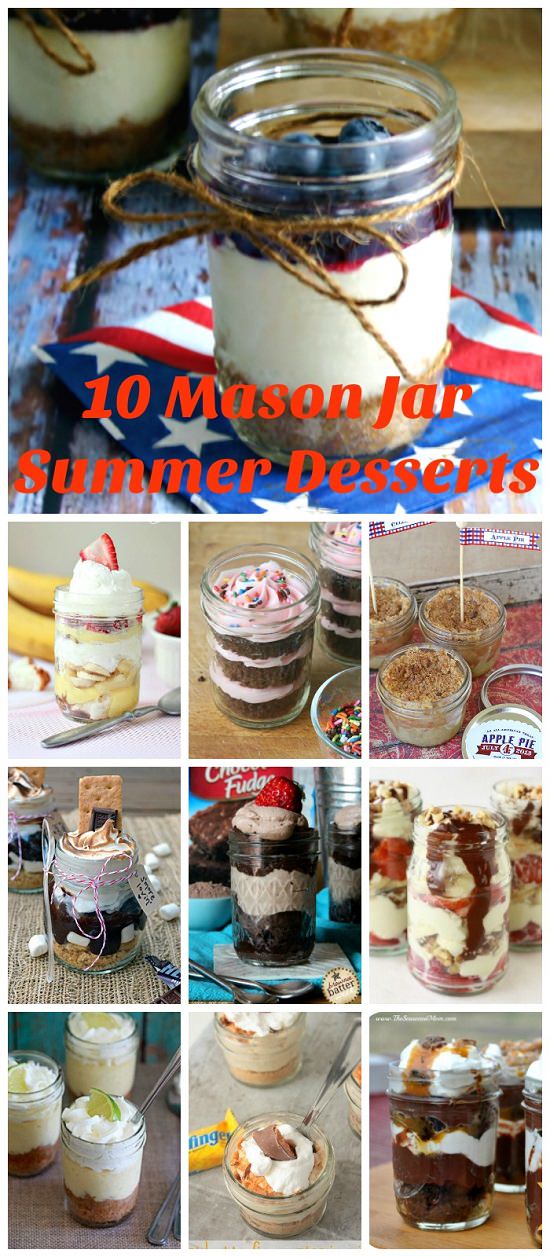 Mason Jar Desserts are a great picnic or cookout idea — just make them ahead and stash them in a cooler for easy serving later. Below is the list of mason jar desserts from some of the best food bloggers that you love try before the summer is over!
1. Layered Cheesecake In Jars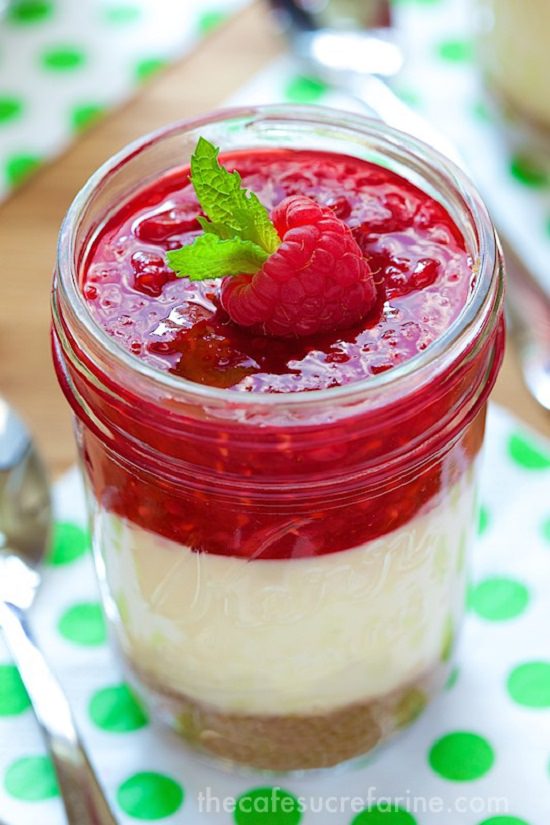 Layered Cheesecake Jars. A delicious dessert with buttery graham cracker crust, creamy smooth cheesecake, velvety ganache and a fabulous fresh raspberry sauce. Recipe on thecafesucrefarine.
2. Key Lime Pie in a Jar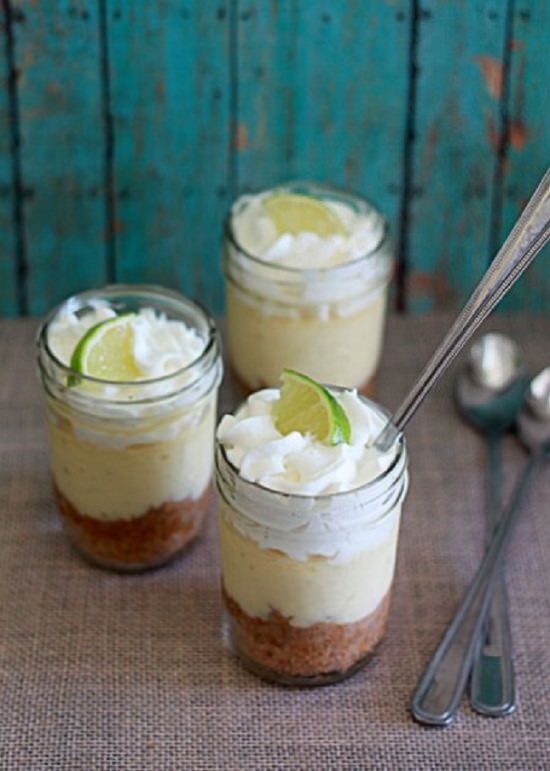 As if creamy, cool key lime pie wasn't delicious enough in itself – especially during these last hot days of summer there's just something about individual servings in jars that send it over the top. With each bite, the whipped cream mellows the tart, zesty lime filling, and then you reach that buttery graham cracker layer. So good. Check out the recipe here.
3. Brownie Batter Parfait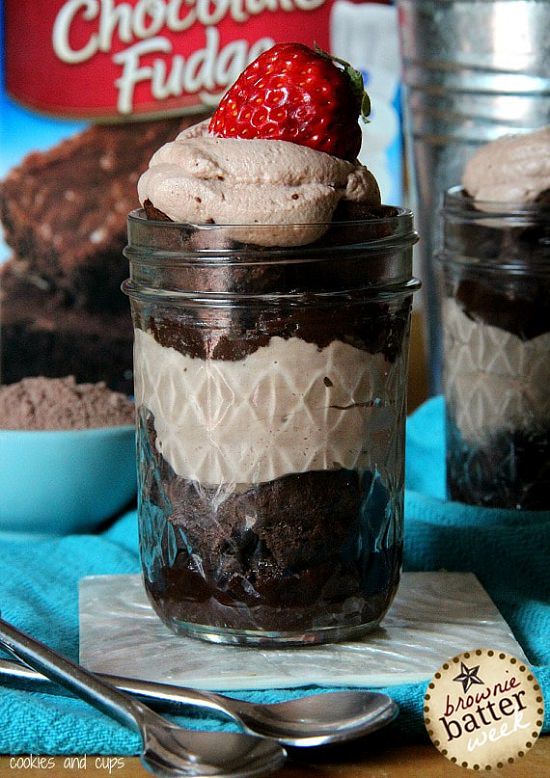 Brownie Batter Parfait made with Egg-Free Brownie Batter, Brownie pieces, and Brownie Batter Whipped Cream. Here's is the recipe.