Really? Can you freeze EGGS? If yes, how can you do this? Learn everything you need to know about freezing eggs in this guide!
The ultimate guide to answer the question "Can you freeze eggs?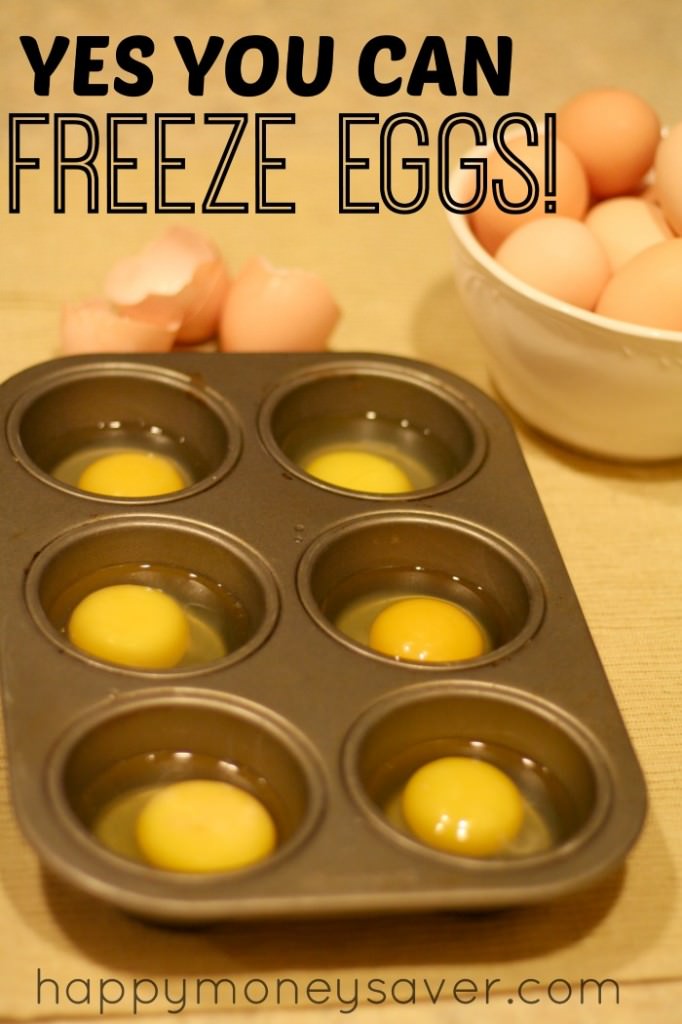 Yes, you can! And they taste darn near the same after they have thawed too. You can fry them, bake with them or add them to casseroles or other recipes even after they have been frozen and thawed.
Eggs can usually be stored for a few weeks if covered in the refrigerator. However, sometimes you just have too many eggs to use before they go bad, or you have used the egg whites in a recipe but don't want to eat the egg yolk right away. Follow the instructions below to freeze these eggs safely without them losing their taste or texture.
This is a fantastic way to stock up on eggs when they are on sale, or a very good idea to use them up when you have a lot about to expire too. When you see those sales on eggs..have no fear. Now you can go crazy. So easy AND practical! Doing this can save you money.
When you are ready to use them just take out the number of eggs needed and allow to thaw at room temperature, quite simple!
You can use them in any recipe that requires a whole egg such as baking, breading chicken, scrambled eggs, french toast, etc.