CHECK OUT THESE 13 SUPER CUTE DIY CROCHET KEYCHAIN IDEAS WITH FREE PATTERNS, EITHER MAKE THEM FOR YOURSELF OR GIVE THEM TO YOUR SPECIAL ONES!
1. CROCHET CUPCAKE KEYCHAIN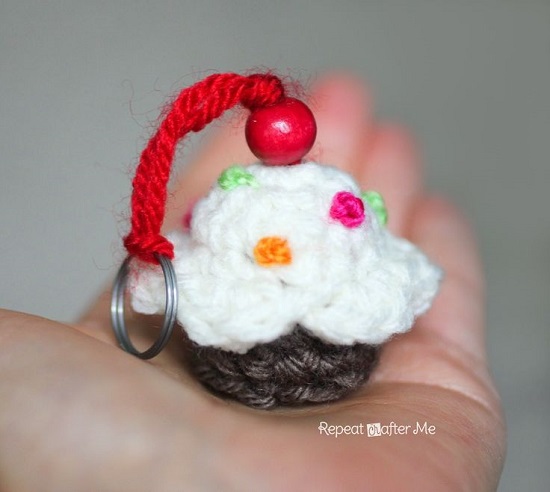 This miniature cake keychain turns out to be a perfect choice for the birthday present. You can start right away with the yarn you have at home. Follow the steps here.
2. UNICORN KEYCHAIN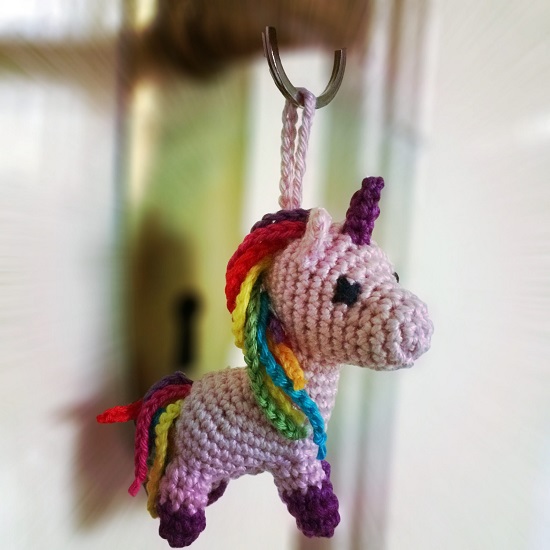 Bring this legendary creature to life by making this unicorn keychain. The detailed tutorial with the free pattern is here.
3. APPLE SLICE KEYCHAIN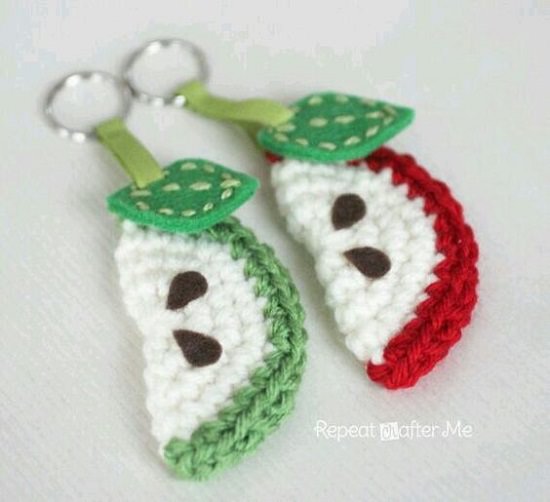 This crochet apple keychain will remind you of having an apple and staying healthy every time you see it. Repeat Crafter Me have provided the tutorial.