Some of the best kitchen tips and tricks that can make your life in the kitchen, and COOKING so much easier and wonderful. Check out!
Lots of pictures, ideas, and resources. Which will make you want to get in the kitchen and start cooking!
1. How to Grate Cold Butter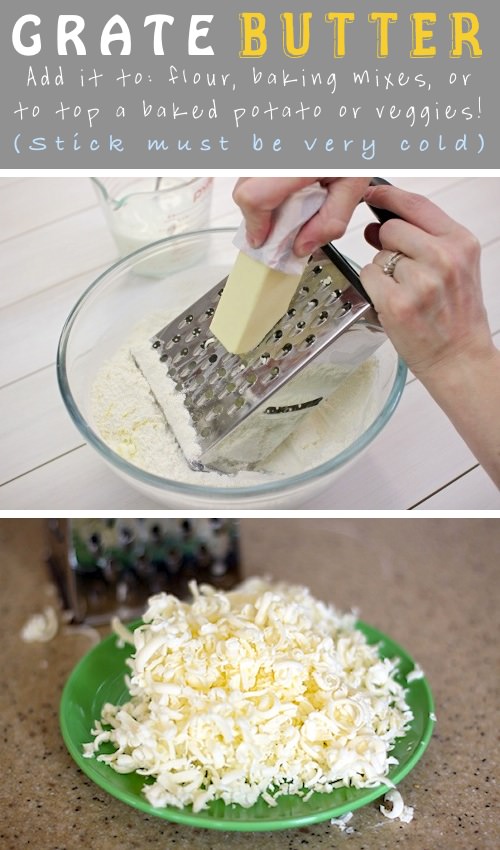 Read more here
The idea! Your stick of butter has to be close to frozen for it to work, and you must work fast to keep it from melting, but the grated butter is perfect for adding to flour before baking biscuits, scones, muffins, etc.. It also makes the butter melt much faster, so if your butter is too cold to spread, consider grating it first and then topping toast, veggies, or a baked potato!
2. How To Peel An Orange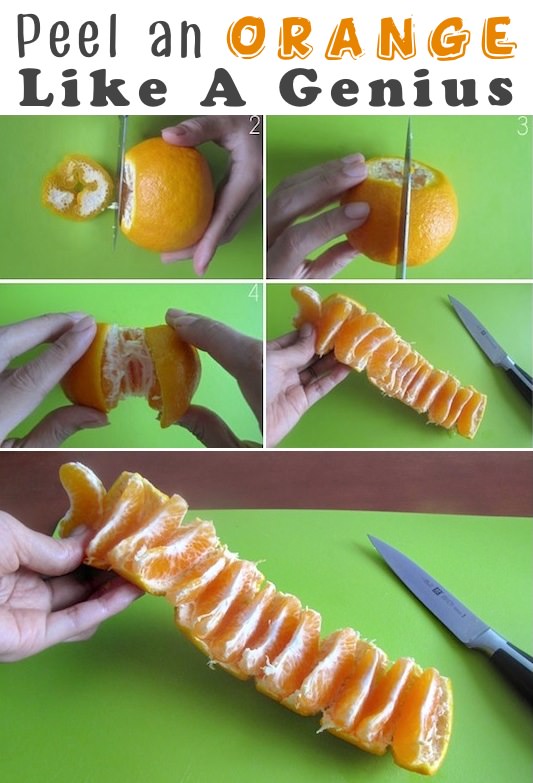 Source & Instruction: Jewel Pie
This tip is especially useful for those of you that don't have any nails to dig into the tough skin of an orange. With a few sharp cuts of a knife, you can peel an orange and eat it without juice dripping all over your hands. But best of all, it's FUN!
3. Cook Fish On Lemons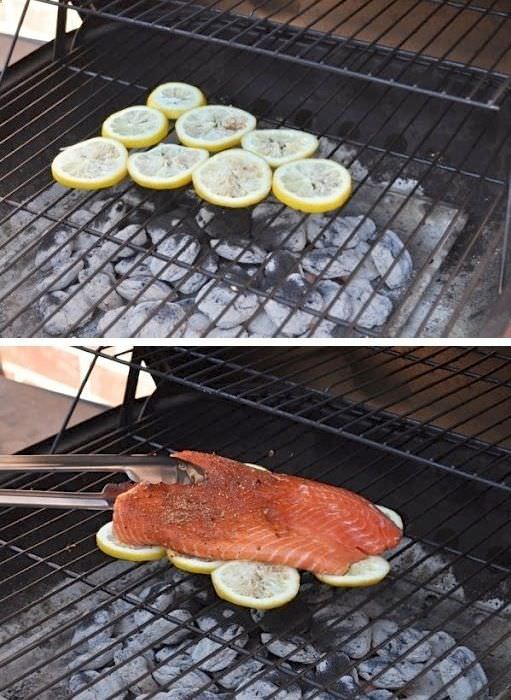 Source & Instructions: The Mother Huddle
Because fish sticks fall apart so easily on a grill, this is the best way to cook it! Not only does the fish soak up the citrus flavor of the lemons, but it keeps your fish in one piece and makes clean up easy.